Brand New Mama Field Guide
Being a brand new mama can be a bit intimidating, and downright overwhelming. This new mama field guide will help you during you feel better during your postpartum phase, help you care for your newborn in the best ways possible, and help you find balance for the rest of it.
Click on any of the links below to be taken to a post loaded with useful information to help you transition to motherhood.  ♥
Postpartum Care
First on the list, you need to heal well postpartum. Some of the items on this list are a bit unconventional, but they work! Get better faster (by taking care of yourself) so you can take care of that brand new baby!
A postpartum herb bath (which you can use as a sitz bath as well) can be amazingly soothing and helpful in healing your exhausted post labor body. Make your own custom herb bath, or order one and have it shipped to you.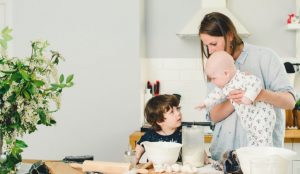 As a postpartum mama you have 2 jobs. To heal up, and to bond with your new little baby. However, the rest of the family seem as if they may starve without your help. Heres easy, simple tips to keep your family fed well, without resorting to fast food.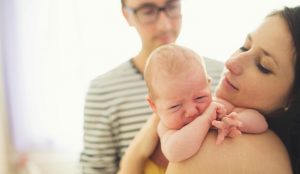 Sometimes dad just doesn't get how hard life is postpartum. Here are simple ways to get more help with baby, or around the house when you need it most.
Breastfeeding
Our complete resource guide to breastfeeding. The best articles and products we could find to help you find your breastfeeding happy place. 
Struggling with milk production. Heres a few tips and tricks to help you increase your milk supply naturally, with a whole lot less stress. 
The all natural products that every new breastfeeding mama needs. Prevent problems, soothe sore nipples, and have a better breastfeeding relationship with your little one.
Caring for baby
Herbal baths are a wonderful way to help soothe a new baby for a better night sleep. Its also calming for mama too! The herbs in these baths are calming and great to use on new baby skin instead of soap. 
This will help you determine why your baby is crying, and what you can do to help soothe your little one, when they just won't stop crying!
Tried and true natural ways to help treat a bad diaper rash on a newborn quickly and naturally. Feel good about helping your baby without resorting to questionable diaper rash products.
Babywearing makes caring for a baby so.much.easier! If you don't have a carrier (or 3 or 4) by now, you really need to reconsider. The best part, baby wearing not only makes mom life so much easier, its great for babies brain development. 
I thought a video monitor was over kill. I was so-very-wrong. This is one of my top favorite baby items EVER. I can live with out a crib, with out a stroller, without a lot of things. But this, is a must have in my book.
Did you know some very popular diaper creams can be loaded with harmful ingredients? We found the best non-toxic diaper creams you can get online, and some are even available in local stores like Target!