The MuTu System Review (2022 Update)
This is my personal review of the Mutu Mama program, formerly known as the Mutu System.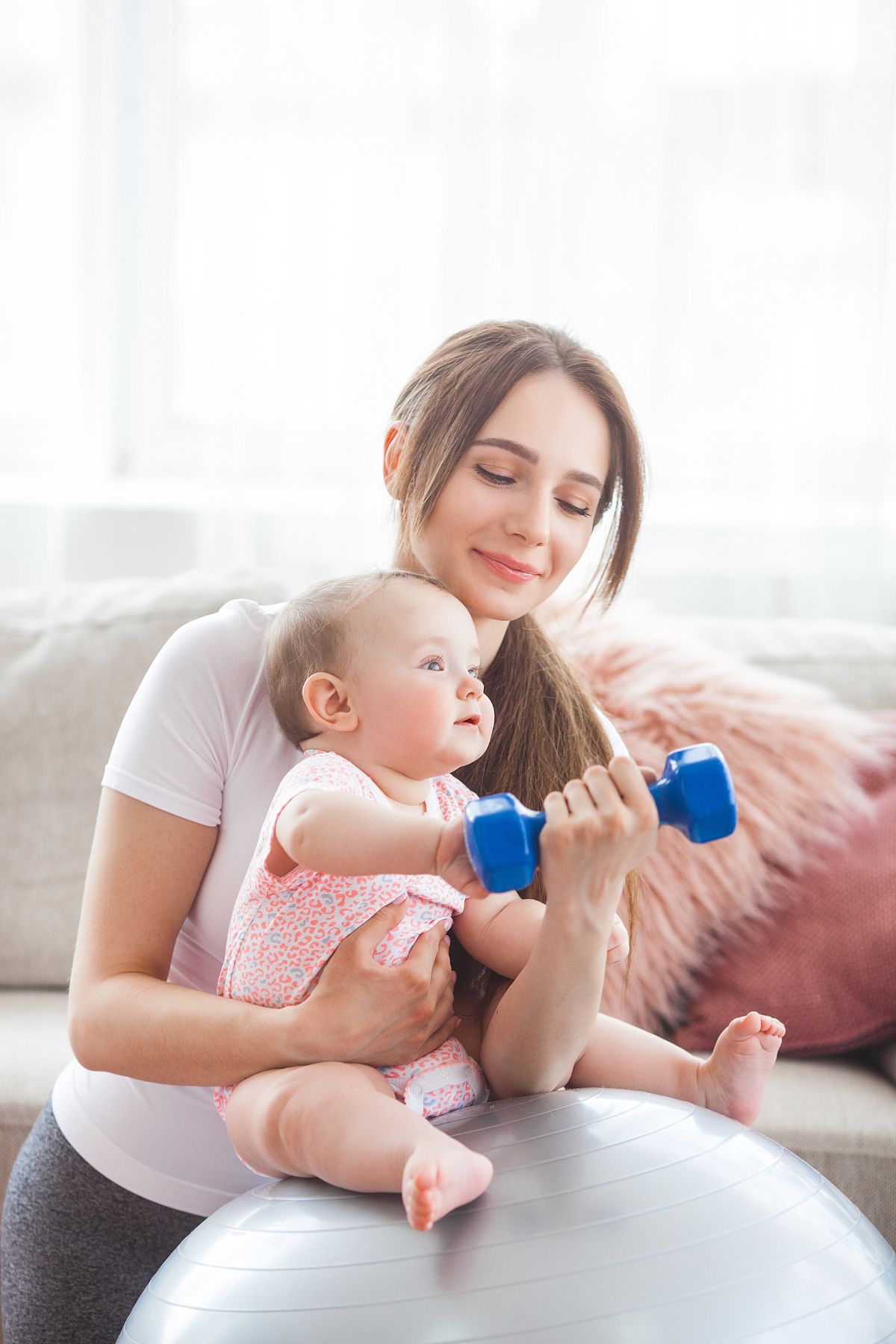 One of the things that absolutely shocked me about postpartum, was my stomach after giving birth. And I'm not just talking about the wrinkled and stretched skin or the extra bit of fat. But it was a large gap between my abdominal muscles.
I had always had a strong core. In fact, my abs were my favorite part of my body.
But my abdominal muscles had gotten so weak from stretching during pregnancy, that I couldn't even sit up without using a postpartum girdle!
In fact, I was so weak I wore that girdle for an entire month straight. To the point that it caused pressure wounds in my belly button.
It was a nightmare for me. Along with all the other fun body changes postpartum. It took me a while to realize what was happening to me.
I had gotten a condition called diastasis recti and pelvic floor dysfunction.
It caused me all sorts of problems. My once flat stomach now pouched no matter how much weight I lost.
I could tell my pelvic floor muscles were weak as well, as I had trouble holding my pee when I laughed or god forbid had a sneezing fit at work. (Thanks allergies.)
It was just generally mortifying in all sorts of way. So like any good researcher, I went straight to google to figure out what my options were.
This post contains affiliate links, that means if you click a link and make a purchase I may earn a small commission at no cost to you. I only share products I support and love and think my readers will love too. You can read the full disclosure here.
What is the Mutu System?
The Mutu Mama program is a postnatal weight loss and pelvic floor rehabilitation system that has been gaining popularity in recent years.
Developed by expert trainer and post-partum exercise specialist, Wendy Powell, the Mutu Mama program is based on the principle that mothers need to heal their pelvic floors and regain their core strength after giving birth in order to avoid long-term problems.
The MuTu system is promoted and acclaimed by well known pelvic health professionals around the world.
You can check out the details of the MuTu system here.
The MuTu system is a complete system designed to help moms have the support, training and eating tools they need to get back into shape after the baby is born.
It also helps address a more serious issue that many moms experience postpartum called diastasis recti.
It is a 12-week system that includes workouts, healthy eating tips and online support and coaching.
What does the MuTu system include?
Week by week coaching
Video demonstrations
Real-time workouts
Fat burning metabolic training
Resistance training
Tips and videos for healthy food preparation
Plus, a 20-page food guide
What makes the MuTu program special:
The mutu system program is designed to help correct a lot of issues women struggle with after giving birth. Things like:
correcting pelvic floor issues
helping with improving diastasis recti healing
making you feel stronger with core exercise
help you lose the baby weight
help with painful sex
make you feel more confident with your mummy tummy
helps with postpartum healing
Group support from the comfort of home
The combination of week-by-week coaching and training along with the support from coaches and fellow group members online help you stay connected and in the groove of your new post-baby strength training routine.
You can ask questions and personally connect with thousands of other mama's who are also going through the MuTu system and from professionals on the system's team.
Specialized Food Guide
The food guide given to you in the program helps you figure out how to choose food that will help you to balance your hormones, get a flatter tummy, more energy, helps you lose weight and get to your goals quicker than just the training alone.
It helps guide you through your healing journey, without making things worse
One of the big reasons new moms choose the MuTu system, is that it can help those with diastasis recti to heal their core muscles, and regain their core strength and flat tummy that they had before getting pregnant.
Four Phases of Success
The MuTu system has four phases of success to help you gradually build your confidence and strength back up.
The idea is to give your confidence a boost while regaining your core strength and building stamina.
Each phase helps you recover from a weak core and begins the healing process for those suffering from diastasis recti.
By breaking it down like this, you are more likely to get to the next step because it feels awesome each time you reach your next goal.
Core and Pelvic Floor Restoration
The MuTu workouts by Wendy Powell are designed to stabilize your core and increase your pelvic floor strength so you can once again feel strong, confident and have that mommy belly gone.
Mind-Body Connection
While improving your core it is important, this isn't just about the physical. This program helps you reconnect your brain with your muscles and get them working right.
This can be challenging for some moms, but that's why the online community is so helpful.
There you will find coaches, moral support and an entire network of women to talk to. Knowing you aren't alone on this journey is the key to success.
What equipment will you need?
The MuTu system has a specialized kit with a few workout equipment items in it. Honestly though, if you don't want to spring the extra money for the kit you could make do with items you already have around the house.
If you have kids, there's a good chance you have a ball a similar size that will work great for the workouts, along with a big pillow to act as a bolster, and exercise bands from your pre-pregnancy workouts.
Remember, the goal is to have solid workouts with good form, so make sure whatever you use allows you to have good form.
My Personal Experience With the Mutu Mama Program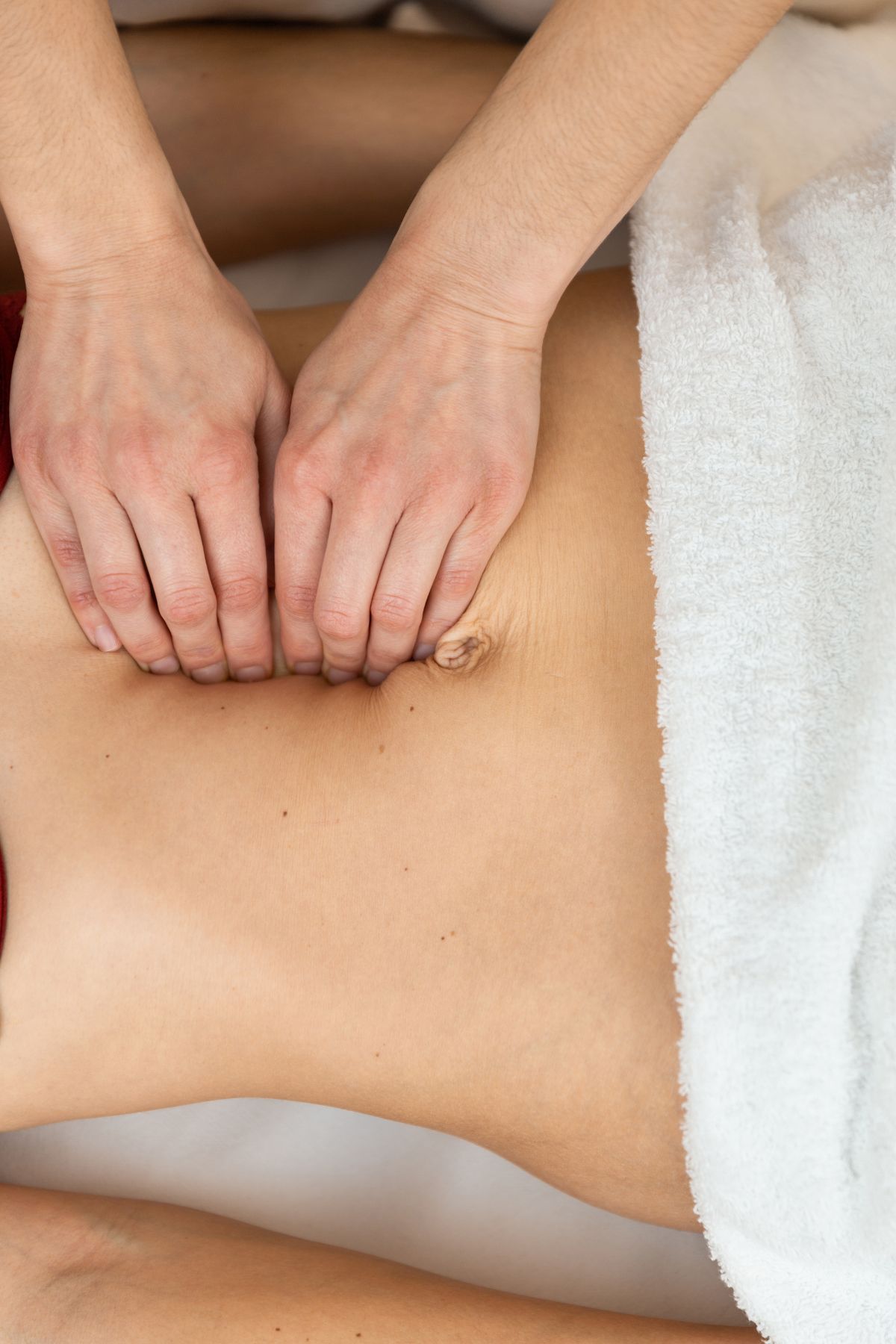 I started the program a few years after having my baby. So I started at a base line that wasn't going any where and not right after my baby.
My post baby belly was much worse than most women's I feel. But if you are here, then you may be struggling with similar issues that I did.
I knew starting that my abdominal muscles had a large gap that wasn't going to go away on its own. My only real options where a good exercise program or surgery.
Personally, I'm not very interested in getting surgery at the moment. So I tried the Mutu program, as it's the most talked about program for diastasis recti.
I found the work outs a little tricky at first. Since they are designed differently than a typical work out.
But after a bit of practice it became much easier to do the exercises correctly.
I'll admit I still have a bit of a gap in my abdominal muscles. But there is a huge difference! My gap used to be very severe, nearly 3cm wide. Now it only feels about 1 cm.
The gap has closed significantly and I can feel my back and core muscles are much stronger than before. Since I've only been doing the exercises for a couple months, I'll continue and see if I can close the gap even more after I complete the whole 12 week program.
Ill update soon after I've been working through the program more. But with the results I've seen this far, I'm confident that I'll continue to see a difference.
What Other Mama's Say About Mutu
Here are a few other mutu reviews from other women who found the program helpful like me.
Pros:
Exercise program designed to heal diastasis recti
Intensive workout program
It's an at home program
Pre recorded classes to watch when coinvent
Lifetime access
Private Facebook group for support and connection
Constantly updated system
Will make you feel confident with your post baby body
Cons
Can be pricey for some
Only works if you are consistent with the workout videos
Its an at home fitness program, so not good for those who need an in person class
Will not replace a physical therapist
Conclusion
The MuTu system is a great comprehensive system for those with specific core issues. It is world recognized, created with the help of several medical professionals and has been given praise in many magazines and online articles.
Just know that as great as the MuTu system is, it won't work if you don't put the effort it. Like anything, using the MuTu system is about consistency and form rather than sporadic use. Learn to be consistent and you will find new hope in your new body.