Kopa Birth Class Review (2022): Is it worth it??
This is my personal review of the Kopa Birth class. I have taken several birthing courses for both personal reasons, and for professional ones. Let's see how this particular one compares.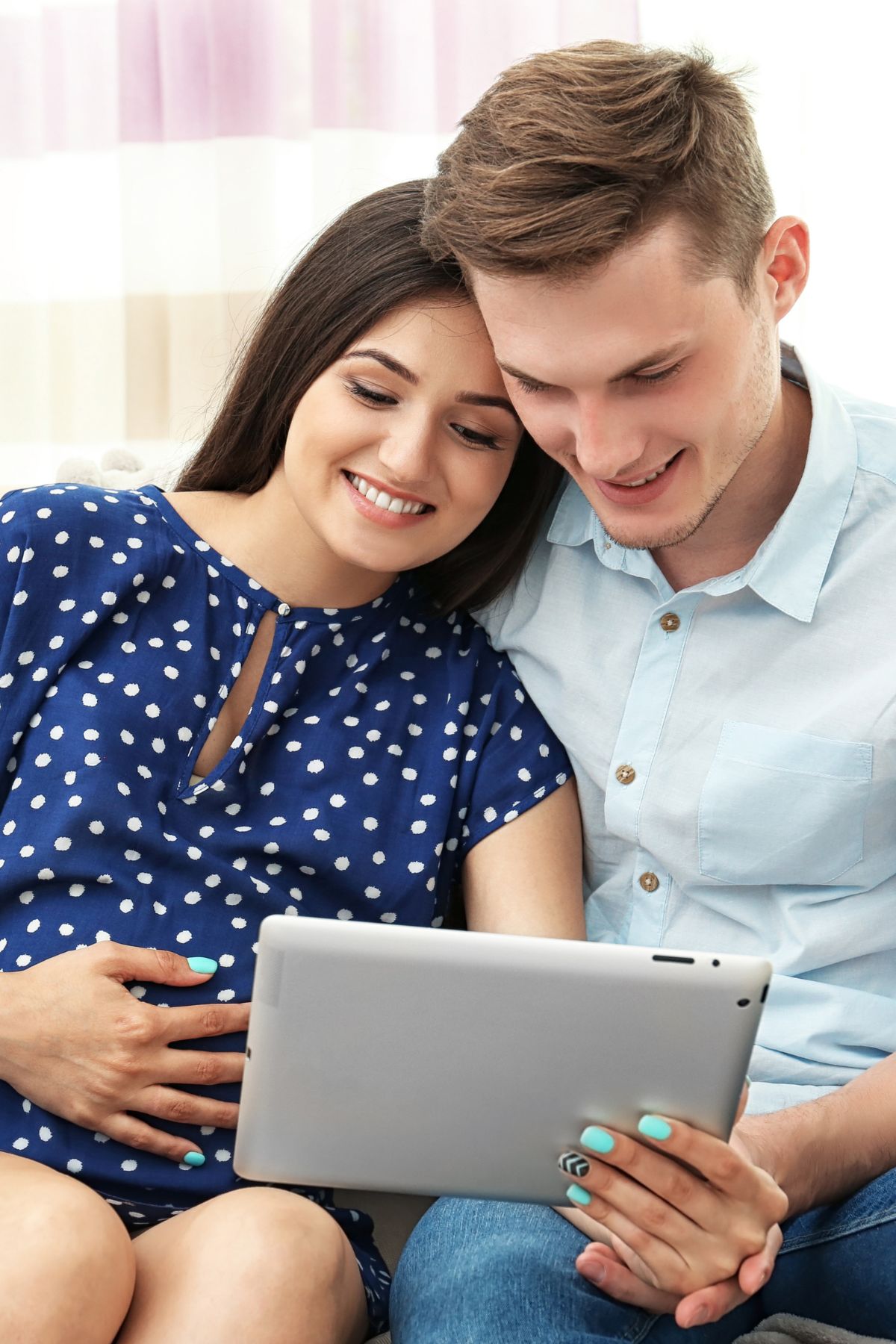 This post may contain affiliate links. This means that if you click on a link and make a purchase, I may earn a commission at no cost to you. I only recommend products I love and think are useful. You can view our full disclosure here.
I recently got to take an in-depth look at the Kopa Birth Class for natural births.
As a registered nurse who's worked in the hospital for over a decade, I am very familiar with the in's and out's of how the medical system works. I believe the more knowledge you have going into your birth, the better experience you'll have.
I am also a fan of natural births and have had 2 of my own. One in a birthing center with a midwife and one in a hospital setting with an OB gyn.
Having a natural childbirth is pretty empowering, and an experience that I think that lots of moms should aim to try at least once (if medically safe, of course.)
Also, since I write about the birthing experience and my goal is to help pregnant mother's fear confident in birth, I've also taken several other comprehensive childbirth classes.
Spoiler alert: I really enjoyed the philosophy and teaching style of the Kopa birth course. But I also found the mama natural birth course excellent as well.
Ok, let's get on to the review, and see if this course could help you.
What is the Kopa Prepared Online Birth Course?
Kopa Birth an online childbirth class that focuses on natural child birth. It's a prenatal class you take before child birth.
It teaches you pain reduction techniques and things you can do to have a positive birth experience with less medical interventions, specifically if you plan on having a natural birth in a hospital setting.
In my opinion it's one of the best online birthing classes I've taken, and can definitely help pregnant women prepare for a better birth experience.
What does Kopa Birth Focus on?
I'm going to go ahead and tell you right now, that I got super excited while going through this class. Mostly because she addresses a huge factor in the birthing process that every single mom has in common.
FEAR.
Fear of pain. Fear of complications. Fear of the unknown.
It's almost always the number one factor in why many women opt out of a natural birth. (With exception of medical issues.)
That fear is what causes birth to be so uncomfortable, and downright painful at times. Their philosophy is that if you can figure out how to cut the fear, the pain of birthing can be cut significantly, and birth can even be an empowering and *gasp* enjoyable experience.
The Kopa Birth course teaches you awesome techniques to stop the fear in its tracks, relax your body on command, reduce the pain and actually embrace the beauty of the birthing process.
What You'll Learn With Kopa Birth Course
Not only do they go through what happens to a woman's body through labor and delivery, you'll also learn lots of actionable things you can do to make it easier on yourself and your baby.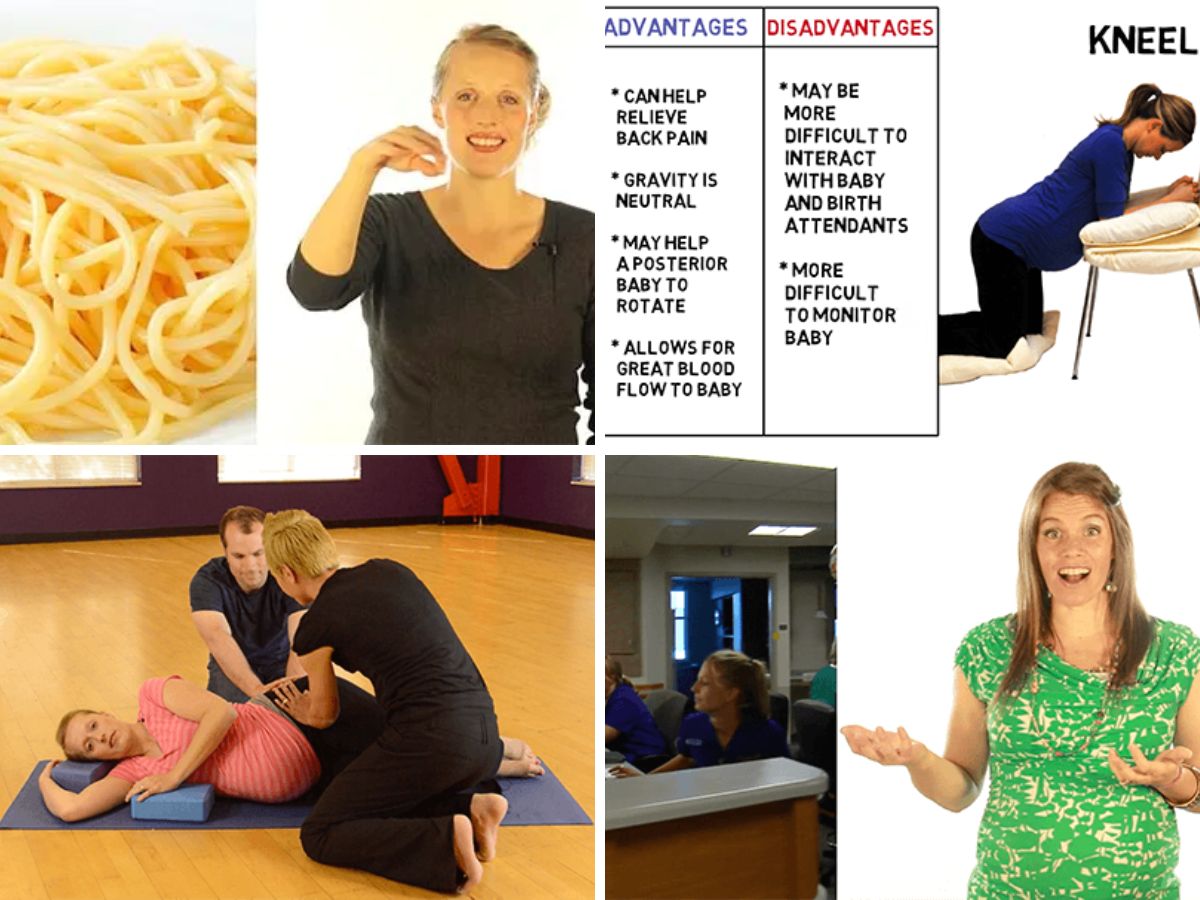 Here's a breakdown of the most useful things you'll learn:
How to relax your body during the birth process
The difference between pain and suffering (the mindset shift can change the game for pain perception)
What your husband or partner can do to help you relax and ease labor pains
What your partner can do if you start freaking out during labor (<–this one will ease both of yall's minds because when your partner knows exactly what to do, they'll stay calm and be able to help you!)
How to make your way through each stage of labor
The benefits and risks of different birthing interventions
Awesome pain coping techniques
What your body does during birth
How to use positive birth affirmations (which have been scientifically proven to help reduce pain and helps you have a positive birth experience)
What to expect during a natural hospital birth
Goes over all the different pain management options
Who is this Birthing Class For?
This course is aimed for women who are wanting to have a natural birth in a hospital setting.
I will say that this course would be extremely useful to women wanting a home birth as well.
I like that it is focused on a hospital setting, since that can be a scary element to deal with if you don't understand the in's and out's of how it works.
It's Entertaining
Like I said, I've taken online childbirth classes in the past, and they are NOT created equal.
All of them were very informative but some lacked a big quality that I think is important. They were not entertaining.
This course was able to keep my attention.
The instructor Katie has a great personality and you can see that she just really gets the whole process and the feeling that a woman goes through during birth.
It almost feels like having a friend walk you through everything.
Plus the use of visuals and little stories helped really seal in the information in easy to understand ways that made everything just come together.
I genuinely enjoyed going through each video even though I'm not currently pregnant.
The Biggest Benefit to This Course
Here's the thing. Nothing is scarier than the unknown. If you really understand what's going to happen to you during birth, and the other things that are going on, it'll take away so much of that fear.
And less fear = not only less pain, but the chance to enjoy one of the most important days in your life
As a nurse I know from experience that often in a hospital room, the medical people don't have time (or simply forget) to explain everything that's happening.
This will arm you with the knowledge you need to understand a large amount of what's going on during your whole birth.
Cons of the Kopa Birth Class
While I truly enjoyed the class, there are a few downsides to it as well.
The course isn't cheap. While I believe it's worth every penny, I understand that it's simply not in everyone's budget. However, it is covered by most HSA, FSA, and HRAs. They also have different pricing tears that may make it more affordable.
You only get a few months access to the course, and there is no option for lifetime access.
It's a lot of information. This course contains a ton of great information. But it only works if you know that you'll actually go through the videos. This isn't a quick read or watch.
Pros
12 Hours of educational childbirth class videos
Online streaming 24/7
100+ page downloadable childbirth manual
Private Facebook group
Postpartum care course
Optional: Birth affirmations audio, prenatal fitness program, meal plans
Risk-free 100% satisfaction or get a full refund in 30-Days
Cons
Not cheap (but covered by most HSA, FSA, and HRAs)
Online only, not available as an in person class
Access for only a few months
Is the Childbirth Class Worth It?
Your time and money are precious, I get that. The Kopa Birth course is the one I wish I had during my first (or even second) pregnancy.
I feel that if I had the tools she gives you, I would have had an easier labor.
So yes. Absolutely. This is the best natural birth course I have come across and will make you feel ready to rock your birth!
You can check out some of the awesome sample videos here to see what I'm talking about.
There's also lots of positive birth stories on their website.
Plus there is a 100% satisfaction guarantee, so if you don't like the course you can get a full refund for the first 30 days.
Check out the Kopa Birth Course Purchase Options