The Mama Natural Birth Course Review (2022 Update) A Nurses Perspective
This is my personal review of the Mama Natural Birth Course. I am no stranger to online birthing courses and have taken several for personal and professional reasons. Here's my take on the Popular Natural birthing course.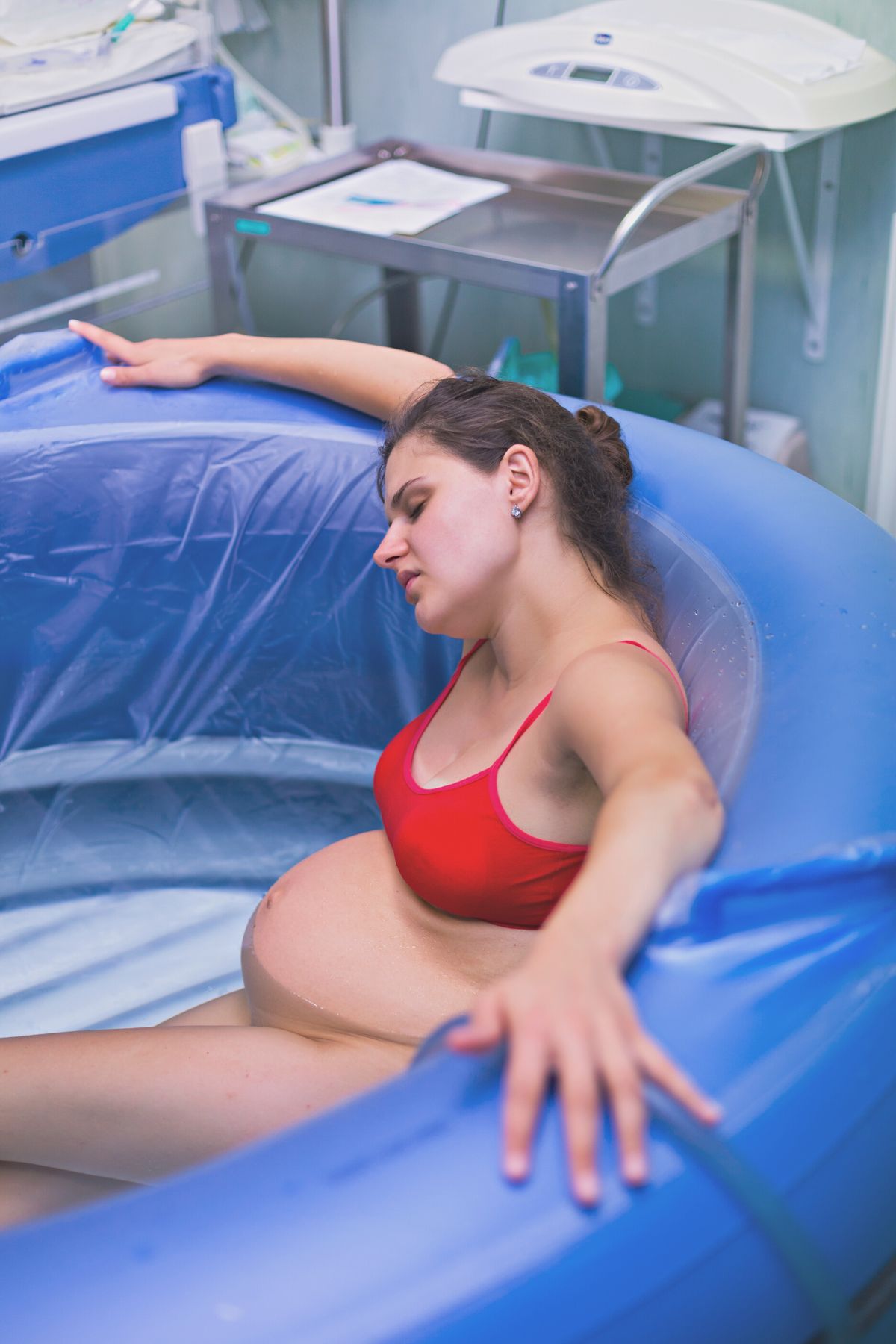 This post may contain affiliate links. This means if you click a link and make a purchase I may earn a commission. Read my full disclosure here. I only recommend products I've used and loved, and think my readers will find useful.
As a registered nurse, mama two and natural birth advocate, I have a pretty decent perspective on the birthing process.
My first natural birth was long and trying, but it was a great experience. I took an online birthing course recommended to me by my midwife. I'll be honest, it wasn't great. I struggled to get through the classes, and the only word I can use to describe it was… boring, at best.
After starting this website, I wanted to be able to help my readers have the best experience with pregnancy and birthing that they can have. So, even though I was past my birthing days, I purchased the top rated birthing courses myself to go through them and see how good they where. So here is my take on the mama natural birth course.
What is the Mama Natural Birth Course?
The Mama Natural Birth Course is an online birthing course that focuses on helping pregnant mama's get ready for a natural childbirth physically, emotionally and spiritually.
Of course, you could argue that all births are natural. But for this course, I mean an unmedicated birth.
There are several courses that take you through preparing for a natural birth, which consists of a mix of video and PDF downloads.
I love the video parts because it feels like you are sitting around talking with friends. But with the main goal of preparing you for a successful natural childbirth.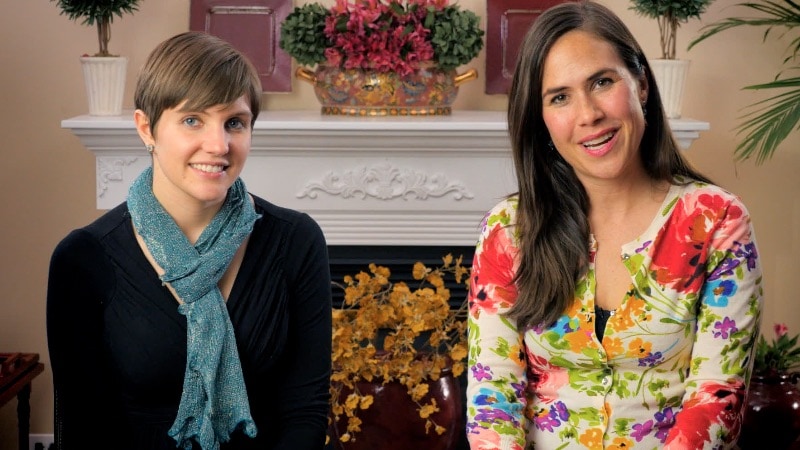 They are interesting to listen to, and more importantly NOT BORING.
I can't stress how important that part is.
I have taken a birthing course in the past that I literally just couldn't get through because watching the videos were so… boring.
What Will You Learning in the Mama Natural Birth Course
There is a lot of info in the Mama Natural Birth Class.
To make it simple, the most important aspects you'll learn are:
The stages of early labor and active labor
The birth process
How to reduce your pain and cope better during labor
What your partner can do to help you during your birth
How to increase your chances of having a natural birth vs. a C-section.
I'd also like to mention they have a bonus chapter on breastfeeding AND how to have a vaginal birth after a c-section.
The BIGGEST thing a course like this is going to give you is the feeling that you totally got this (because you do!) and the tools to help reduce the pain of birthing!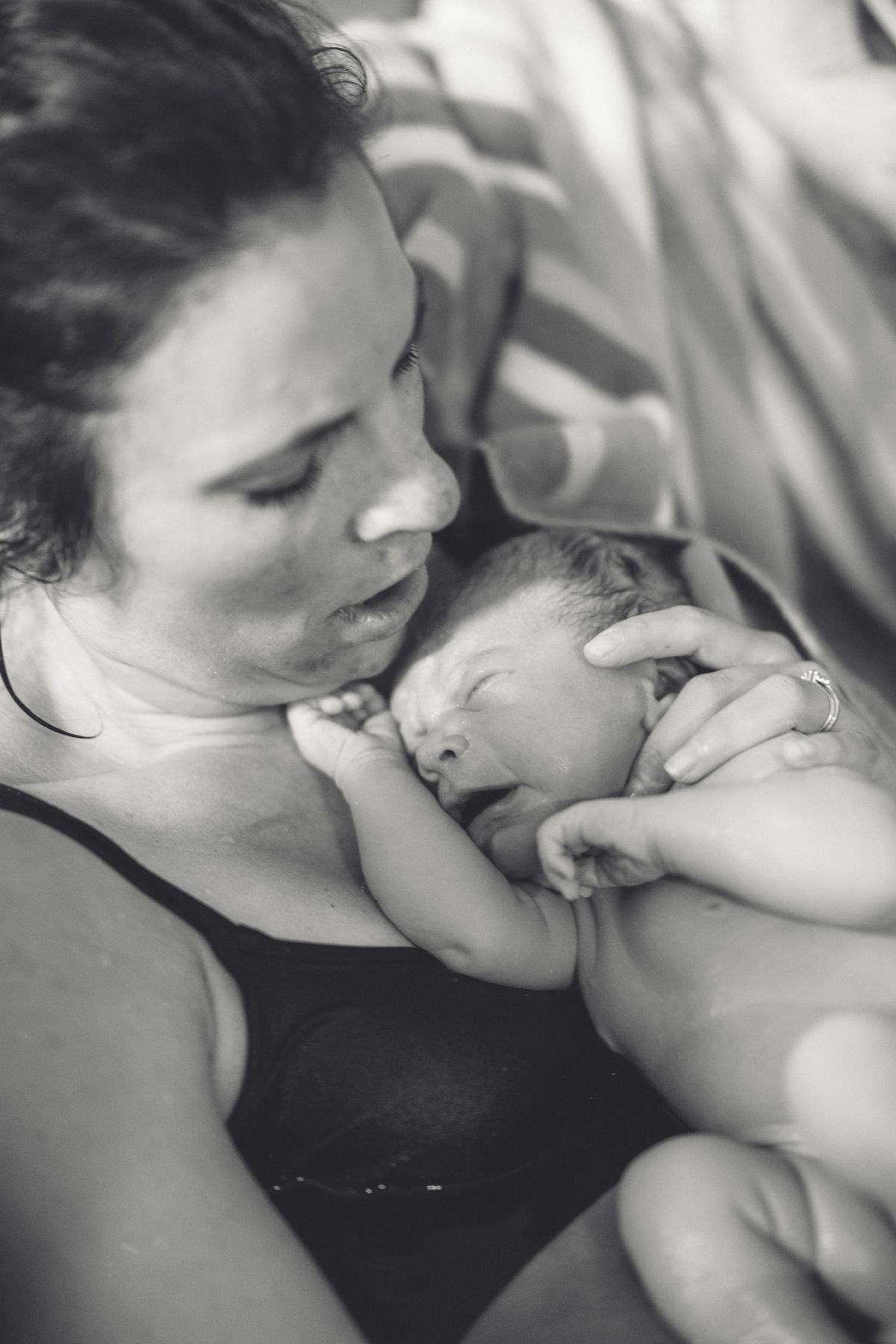 Biggest Benefits
There are a few key things that you'll get from this course that will be a game changer if you are trying to have a natural birth.
Pain Management
One of the biggest worries any pregnant woman has about birth is the fear of pain! The mama natural birth course helps gives you the tools and techniques to help reduce your pain during childbirth.
Helps You Support Team Know What to Do
Courses like this help you get clear about what you want and how to communicate it to your support team.
This is SO important because the more they know about what you want and how to help, the more likely you are to have the birth experience that you desire!
Confidence
This course will give you the confidence that you need to know that you can do this. If you are trying for a natural birth, this is SO important.
It instills in you that your body was made to do this, and helps get rid of any fears or myths about childbirth that may be holding you back.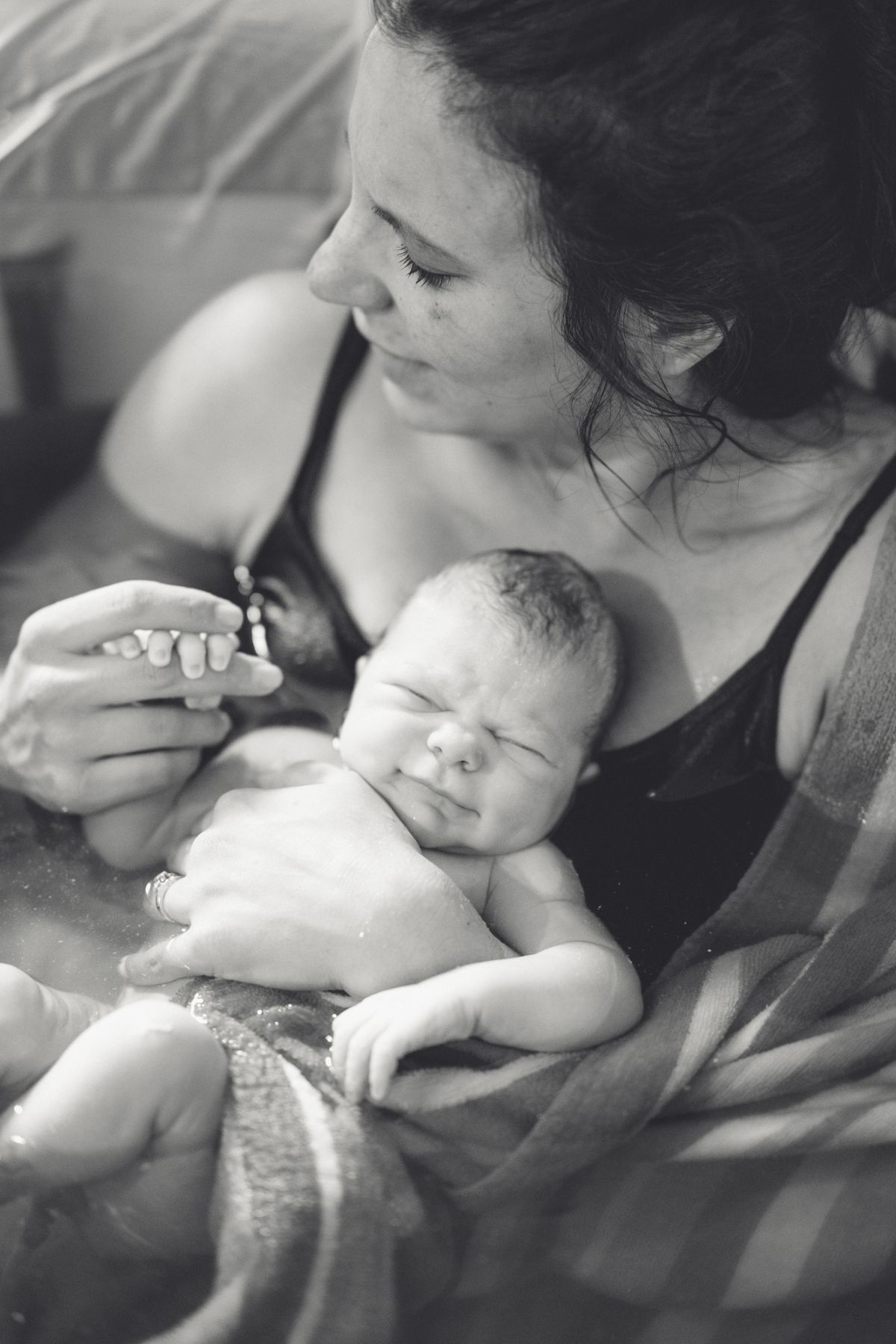 Guided Natural Birth "Homework Assignment"
This part is really cool. All 8 classes feature a video with exercises you should be doing for that week.
That means basically your given an opportunity to actually practice what your learning.
This part is important because if you don't practice it, I promise you will forget it in the throws of labor.
These mini-video sessions go through 2 parts.
1. A Birth Exercise
This is an actual physical exercise that helps prepare your body for the physical marathon of birthing.
It also helps you figure out what positions will help you most during labor.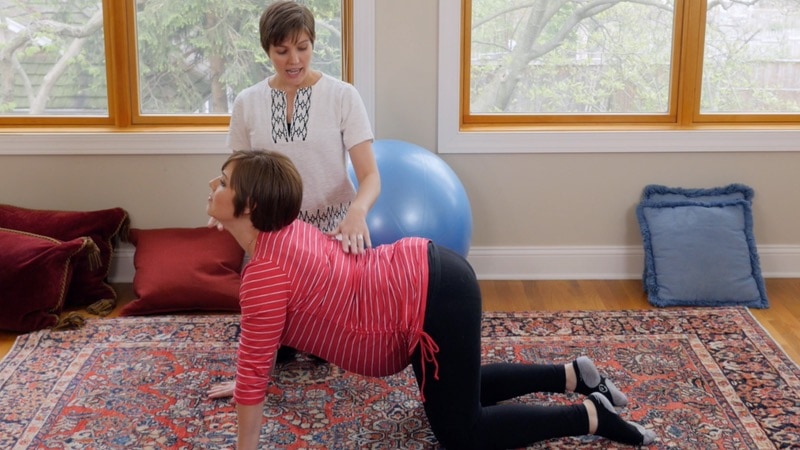 2. A Comfort Measure
The comfort measures help give you and your birthing partner positions and tools to help make birthing more comfortable and less painful.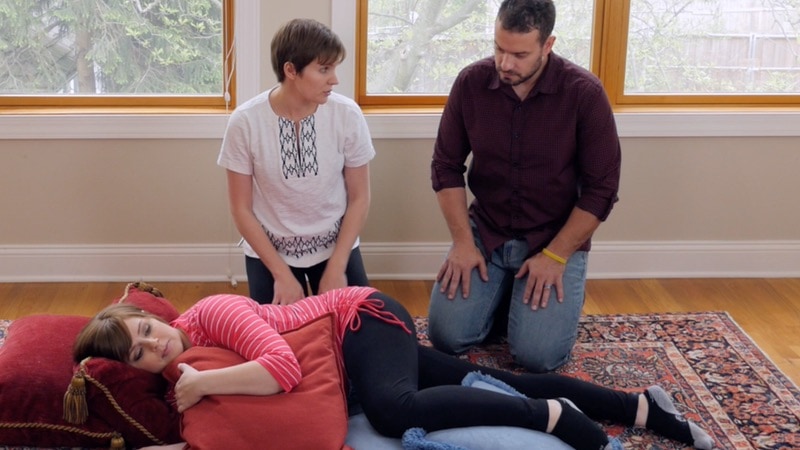 By physically making you go through the actions, you'll be better prepared, and actually remember what to do when the birth day comes!
Other Things the Mama Natural Course Offers
Other than a fantastic video course, here's what else you'll get in the mama natural course.
Lots of Printable PDFs
The course is mostly video.
This is good as you can find an hour or so a week and pop on the video.
However, there are lots of PDF printables that go along with the course. 
For example, in the first chapter of the Mama Natural Birth Course, there's a printable worksheet to help you get in the mental game of a natural birth and figure out your why's.
The second chapter includes a printable pregnancy meal plan that makes getting the right nutrition so much easier.
Another section has printable interview sheets so you know what to ask your potential midwife or doula.
Lots of Inspiring Natural Birth Videos
I don't know about you, but when I was pregnant, I loved watching pregnant mom's go through their natural births!
It was so empowering to watch them transition through all the stages and normalize the birthing experience.
There are lots of natural birth videos to watch throughout the course to help you feel empowered too!
Bonuses Included in the Birth Course:
Of course, all good things come with fun bonuses. My favorite part of the bonus section is the little package you get sent to your home!
It comes with super cute birth affirmation cards and a pretty bracelet reminding you to breathe!
These were really exciting to get in the mail!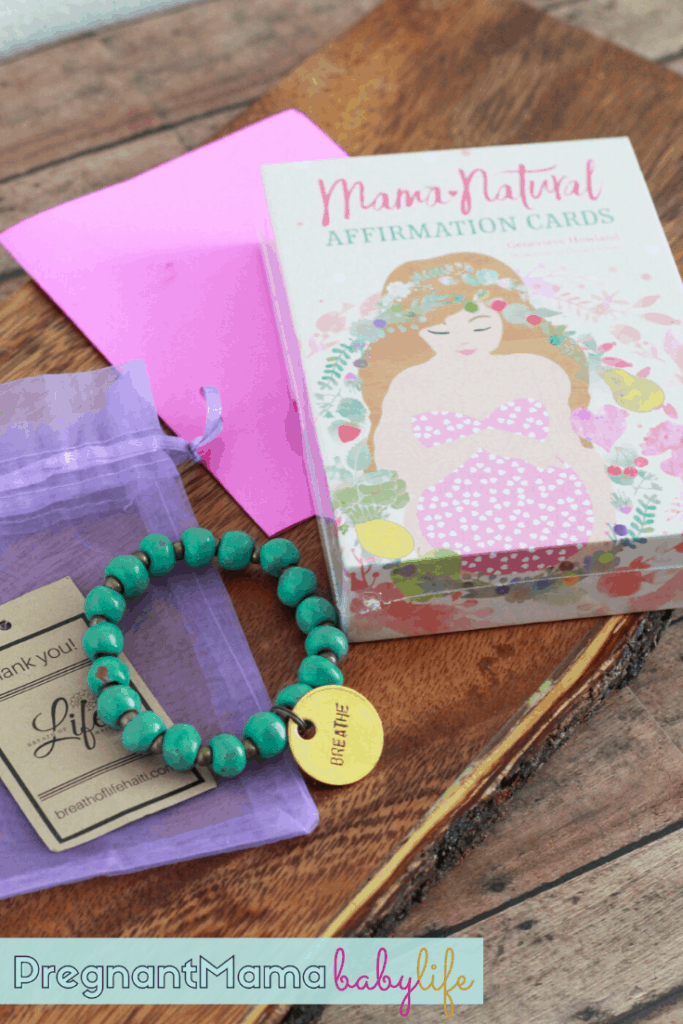 You can also download the affirmation cards as an app on your phone, which is great to go through when you are out but need a little reconnection time with your baby during your pregnancy.
Birthing Affirmations
With the course comes a few really cool bonuses too.
I was surprisingly impressed with the downloadable audio birth affirmations.
There are 2 to choose from, a secular version and a scripture version based on your preference for finding spiritual grounding.
They are both so calming and peaceful and help you focus on building your emotional connection with your baby through positive thoughts.
Prenatal Workout Video
There is also a 50-minute long prenatal yoga/workout video that focuses on getting your body stretched and conditioned for an easier birth.
Natural Labor Playbook
This is actually pretty cool. It's a downloadable ebook that shows you (and your birth partner) quickly what's going on through each stage of labor.
It would be a great way for your husband or birth partner to figure out the best way to help you through each stage, like what to expect, what positions work best, what mama should be doing now, and what partner should be doing now.
I love things broken down into simple steps when everything starts to get real!
Pros
Prepares you to birth naturally
Taught by a Certified Nurse Midwife and and Board Certified Lactation Consultant (IBCLC)
Lets you learn at your own pace
Helps inform your support team of what you'll need during birth
Has a private Facebook group
Online classes
Teaches you pain management techniques
24/7 access
Money back guarantee
Cons
Only available online, no in person classes
Not cheap, but worth the investment if you can afford it. Could help reduce medical costs.
No lifetime access, access for only a few months prior to birthing and the early postpartum process.
My Mama Natural Birth Course Review
Overall, I really liked the Mama Natural Birth Course. It's on of the best natural childbirth classes I've gone through.
It gives you all the information you need on having a great natural birth, and how to cope physically, mentally and spiritually.
Geneive and Maura are passionate, likable and interesting to learn from. And it's obvious they know what they are talking about.
You can't really go wrong with taking this course.
I also really fell in love with the birth affirmation cards.
So pretty and really help to get mama in the right mindset for a natural birth.
Make sure to check out everything the course has to offer and read all of the other mama natural birth course reviews on the front page!