The Best Postpartum Pads for after Birth for 2020
Today we're talking about the best maternity pads you can find on the market. Unfortunately, a good maternity pad is hard to find in the local grocery stores. We'll show you some of the best pads for after birth and help you figure out which one might be best for you.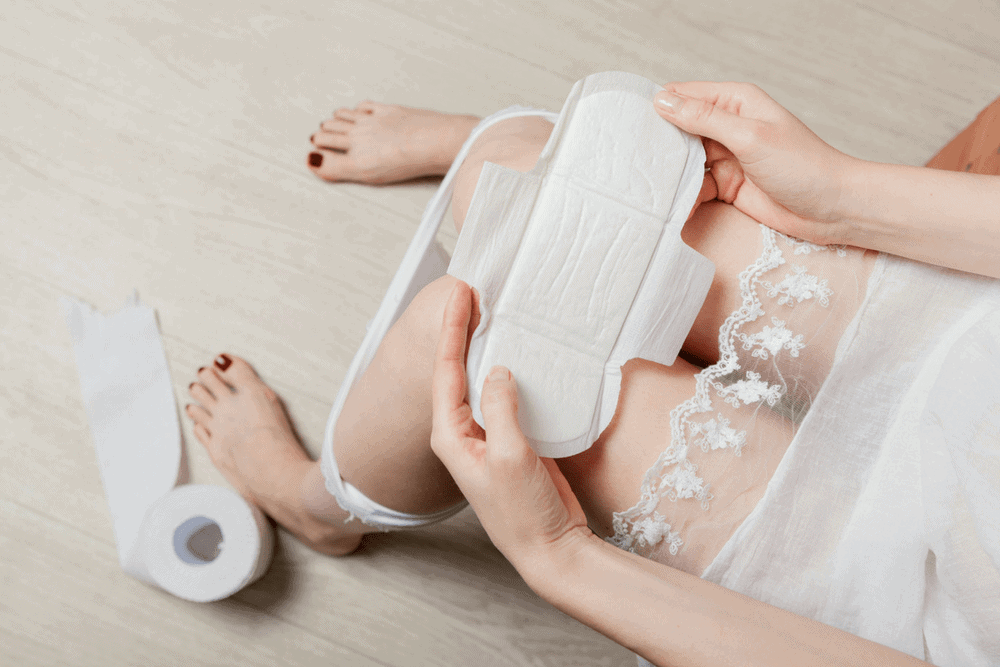 Postpartum bleeding is inevitable and usually lasts a few weeks after delivery, making it super important to find the best pads postpartum.
The reason being, the pads you use after delivery isn't just about convenience, but it's important to prevent unnecessary postpartum problems.
Your postpartum pads can even affect how well your wounds heal such as vaginal stitches or hemorrhoids.
It can also affect your skin.
Maternity pad reactions are a pretty common postpartum problem too.
I myself had this reaction after both of my births, and the more I looked into the issue, it became obvious this was something many women experienced.
I thought the pads I used for years during my period would be fine for after birth, but they caused a very painful skin rash postpartum, (although it was more like a skin burn.)
Instead, let us help you find the best pads for your postpartum recovery.
*This post may contain affiliate links, this means if you click a link and make a purchase, we may earn a small commission at no cost to you! You can read our full disclosure here.
The Best Postpartum Pads
So which maternity pads should you use while you are healing postpartum?
Unfortunately, this is no one right answer. I have found that it comes down to a matter of preference. There are a few very important guidelines to consider:
Don't use tampons or menstrual cups the first several weeks postpartum. Wait until you are cleared by your provider at your 6-week checkup.
Opt for maternity pads that are thicker, softer and made from more natural fibers like cotton or bamboo.
Consider washable & reusable pads.
While wearing postpartum pads is inevitable, try to allow for plenty of time to "air out."
Wear larger, looser, breathable underwear.
The difference between Maternity Pads and Normal pads
To start, let's clarify the difference between maternity pads and normal menstrual pads.
Maternity pads are specifically made for the very heavy postpartum bleeding that occurs after birth.
When choosing a good postpartum pad, you want these thicker, more absorbent maternity pads.
Normal pads just won't cut it.
They are much thinner and are not meant to be against your very sensitive vaginal skin for extended periods.
(Up to 6 weeks!) This means they can cause harsh skin reactions that will prolong your postpartum healing and make you miserable.
Although the experience will make you very empathetic to any diaper rash your baby ever gets.
Also, normal menstrual pads just aren't designed with the postpartum mom in mind.
I found that the combo of thinness and the wings on these pads would attach itself to stray stitches. Not fun!
Our Pick for the Best Postpartum Pads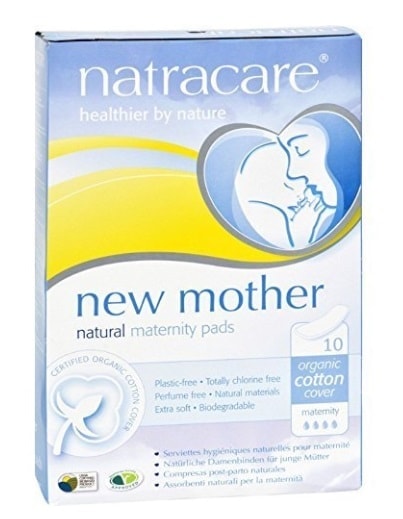 Our top pick for the best postpartum pads are the Natracare New Mother Maternity Pads.
These maternity pads are made from organic cotton.
The biggest complaint most new moms have about organic sanitary pads is that they are far too thin.
That is not the case with these pads.
They are much thicker than most of the organic pads out on the market.
Think heavy duty, hospital grade maternity pads.
They will be able to hold quite a bit of blood, meaning less moisture against your skin (the key to healing faster and avoiding a painful adult-diaper-type rash.)
Price wise these are a bit more expensive than typical pads, but less expensive than many of the thinner organic pads on the market.
Totally worth the price while healing after birth though.
Pros:
Made from organic material
Thick and soft
Larger than other pads
Cons:
More expensive than other pads
I did try these organyc cotton pads, but even the overnights were too thin.
They were ok for the last couple weeks, but the thinness still seemed to hold the moisture close my skin and didn't allow for good skin healing.
Best Postpartum Diapers
A great tip I got the second time around was to use adult diapers for the first few days instead of postpartum pads after birth. So brilliant!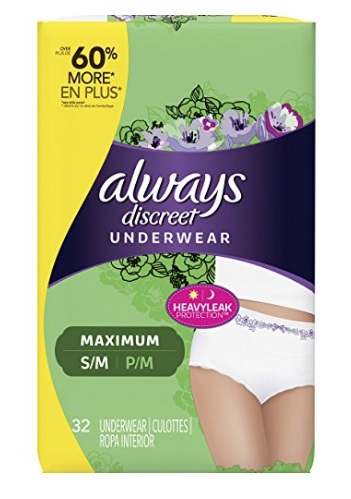 These are the best postpartum diapers to make those first few days much easier!
You don't have to worry about fussing with pads that won't stay in place.
Instead, you'll just change out the whole diaper when you're ready.
What I like about these is that you can put postpartum padsicles inside of these, without compromising their absorbability.
A padsicle is when you add aloe and which hazel to your postpartum pads.
Of course, you'll only want to use these for the first few days and switch to a thick pad.
Pros:
Very absorbent
Unlikely to leak
More comfortable than a thick pad
Easy to put padsicles in
Cons:
Super Soft Reusable Maternity Pads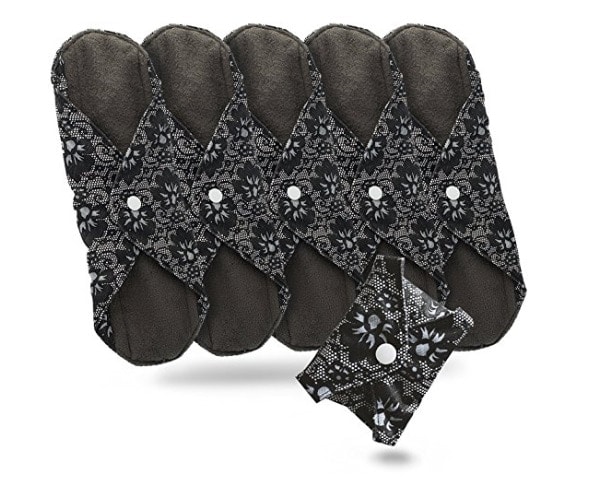 Washable and reusable pads are a great alternative to disposable maternity pads. They are super soft and are unlikely to cause skin reactions or irritation.
Washable pads tend to be much thinner and more comfortable than disposables.
The downside…. lots (LOTS) of washing. Unless you can get a few days worth.
They also hold less blood than disposable maternity pads.
The women who use these do love the softness though. And you'll save a lot of money.
Top healing tips to keep in mind while using pads after birth
Ideally, you will want to avoid wearing your pads 24/7. Airing out your vagina will help you heal much faster.
A little sunlight would help too! But that's a little harder for most women to pull off.
If you have stitches or some extensive vaginal skin issues you want to heal, try using an herbal maternity pad once a day.
The warm pad will soothe achiness while cleansing wounds and promote healing.
Plus, these feel amazing!
After using your pad, let your nether regions air out for a while before putting on your maternity pad.
If you find that your skin is becoming irritated from the moisture you can also try a barrier cream like this one.
It contains herbs in it that are typically used to promote skin healing.
It's specifically made for postpartum moms during their recovery.
Make sure to check out our postpartum recovery kit recommendations! These items where life savers after my baby was born!!
Other Articles You May Like
The Best Postpartum Girdles For a Faster Recovery
What New Moms Actually Need During Postpartum
Postpartum Snacks to Pump Up Your Milk Supply While Shedding the Baby Weight
8 Postpartum Recovery Tips to Heal Faster After Birth
Is Your Body Ready to Work out Postpartum?
8 Unexpected things about postpartum that shocked me