Gorgeous Literature Baby Names
Today we are talking about the coolest book-inspired baby names! Here are a few of our favorite, uniques names inspired by our favorite characters and authors!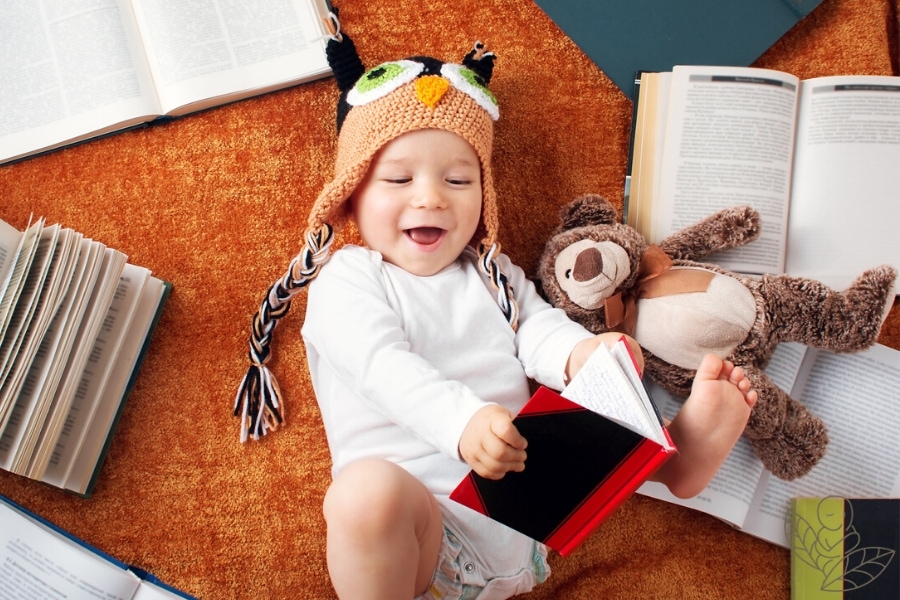 Naming a baby can be a difficult task for any parent.
There is enormous pressure to find the perfect baby name with just the right meaning.
Whether a parent is searching for a unique or traditional baby name, looking to literature can be a great way to find the perfect name for your baby.
Baby Names From Children's Literature
Book lovers will certainly have fond memories of the novels they read in their childhood.
Books such as Bridge to Terabithia by Katherine Paterson, The Lion, the Witch, and the Wardrobe by C.S. Lewis, or Where the Red Fern Grows by Wilson Rawls are replete with strong, precocious, and principled protagonists that would be a good namesake for a baby boy or girl.
Consider naming a baby after a favorite character from children's literature.
Here are a few of our personal favorites.
Children's Literature Names for Girls
Anne: Anne of Green Gables by Lucy Maud Montgomery
Cassie: Roll of Thunder Hear my Cry by Mildred D. Taylor
Laura: Little House on the Prairie by Laura Ingalls Wilder
Meg: A Wrinkle in Time by Madeleine L'Engle
Winnie: Tuck Everlasting by Natalie Babbitt
Children's Literature Names for Boys
Charlie: Charlie and the Chocolate Factory by Roald Dahl
Colin: The Secret Garden by Frances Hodgson Burnett
Omri: The Indian and the Cupboard by Lynne Reid Banks
Peter: The Adventures of Peter Pan by J. M. Barrie
Timothy: Mrs. Frisby and the Rats of NIMH by Robert C. O'Brien
Baby Names From Classic Literature
When selecting a name for a character, authors take the same care as a parent.
They will research, often consulting name dictionaries and census reports, as well as considering the cultural origin and meaning.
Many authors experiment with several different names until they find the perfect name that is memorable, meaningful, and perhaps even symbolic.
Parents can use these authors' hard work to their advantage by naming their baby after a character from classic literature.
Consider these ideas:
Classic Lit Baby Girl Names
Beatrice: The Divine Comedy by Dante Alighieri
Clarissa: Mrs Dalloway by Virginia Woolf
Edna: The Awakening by Kate Chopin
Portia: The Merchant of Venice by Shakespeare
Sonya: Crime and Punishment by Fyodor Dostoyevsky
Classic Lit Baby Boy Names
Christian: The Pilgrim's Progress by John Bunyan
Dorian: The Picture of Dorian Gray by Oscar Wilde
Henry: The Red Badge of Courage by Stephen Crane
Holden: Catcher in the Rye by S.D. Salinger
Simon: Lord of the Flies by William Golding
Baby Names Inspired by Authors
Some bibliophiles may find it impossible to decide on one favorite character.
In this case, parents can consider naming their baby after a favorite author.
Author Girl Names
Alice: Alice Walker, author of The Color Purple
Ayn: Ayn Rand, author of The Fountain Head and Atlas Shrugged
Charlotte: Charlotte Bronte, author of Jane Eyre
Jane: Jane Austen, author of Pride and Prejudice and Sense and Sensibility
Willa: Willa Cather, author of My Antonia
Author Boy Names
Conrad: Joseph Conrad, author of the Heart of Darkness
Ernest: Ernest Hemmingway, author of The Sun Also Rises and A Farewell to Arms
Lawrence: D.H. Lawrence, author of Lady Chatterley's Lover
Leo: Leo Tolstoy, author of War and Peace and Anna Karenina
Nathaniel: Nathaniel Hawthorne, author of The Scarlet Letter
Literary works can serve as a great inspiration for baby names, whether parents are naming their child after a beloved character or a favorite author.
So scan the bookshelf or head to the local library because the perfect baby name may just be hidden within the pages of books.