How to Save Tons of Money on a New Baby
I had no idea that babies are not that expensive. We just make them so.
You can save money on a new baby with a little know-how.
Don't feel bad. I fell for it too. I spent so much money on my first baby. You see, I'm a project person.
When I partake in a project I bring my A-game. And when I was pregnant, my new little bundle was going to be my most epic project yet.
I was going to be a mommy, and dang it, I wanted to be prepared. So I bought into the marketing and my frugal self, bought all the things!
This post may contain affiliate links. This means that if you click on a link and make a purchase, i may earn a commission at no cost to you. You can view our full disclosure here.
Now I know better. I think of all that money we wasted in my little man's first year.
That money could have been used for a greater cause like a savings account for college or to buy me some more time at home, instead of venturing off back to work so soon.
Seriously, I could have bought a couple extra months at home!
You know, instead of sobbing into my oatmeal during my morning pump break because I had abandoned my baby at such a young age.
Obviously, I was scarring him for life right?
Anyway, that time has come and gone. Then I had another baby and spent virtually nothing.
So this is the ultimate list on how to save money on a new baby.
Grab as Many Freebies as you Can
The easiest way to save money on baby, is to score a few baby samples and freebies.
With a little searching, you can find a few free diapers, cans of formula and even clothes.
Now, it won't be an entire box of diapers. But every little bit counts and adds up!
Sign up for a discount
If you haven't signed up already, sign up for a baby registry on Amazon.
It's free and you can add all the things you'll need quickly and easily. You can even put that your accepting gift cards, which is HUGE!
I had coworkers who sent us 100 dollar gift cards. (This was so helpful!)
The gift cards are a great way to cover costs of the baby essentials after you've received all your new baby gear from your sweet friends and family.
You also get a 90 Day Return Policy on most items!
That way you have time to figure out what you're not gonna use and return it.
My favorite part is that when you get what's left on your baby registry you get 10% off.
I honestly didn't even have anyone buy off of my registry but used this to get 10% off of my big-ticket items and saved over $100 bucks.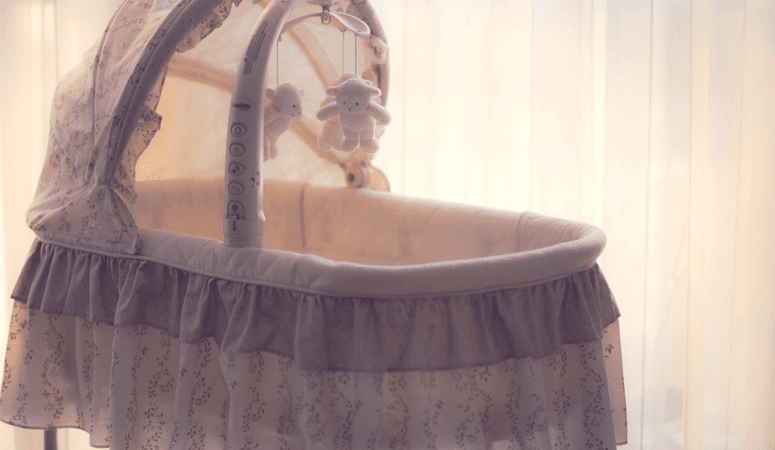 Save Money on Bedding
Don't buy a bunch of baby beds! Apparently, this is a big pitfall for many new mama's.
I had bought so many beds for my baby. Looking back is kinda insane.
I have one bed, the same bed I've had for years. Why does someone so small need so many beds?
Total for bedding we never (or rarely) used: $539
I was gifted the Bassinet & Pack N Play. Looking at this list now, it feels utterly ridiculous that we got all of these things.
I get it, baby sleep is one of those elusive things that makes you desperate.
But I had all of these things before my baby even got here.
My baby was a terrible sleeper, and just so you know…. none of these helped. Ha, joke was on me!
Even being overly prepared won't guarantee more sleep.
Apparently, this thinking is common among new parents.
So I wanted to help get the word out there.
Having lots of baby beds does NOT mean baby will sleep better! (If it did, I would be worth every penny though!)
Consider Co-sleeping
The one thing that helped me and my baby get sleep, was finally giving in to co-sleeping. The cost of that: FREE.
If you decide you want to co-sleep or give it a try, do your research. I know it's not recommended by the AAP.
There have been infant deaths associated with co-sleeping. However, there have been infant deaths in cribs with all sleep recommendations being followed as well.
There are safe ways to co-sleep. I feel that it just makes sense too.
You can read about co-sleeping safety here. (This is an awesome resource with TONS of great information.)
When I had my second baby, we co-slept starting the first night, and it was amazing!
I do recommend having one safe place to lay baby by himself for naps though. My favorite was a rock n play. However, they no longer sell those.
(There is a similar one here though. Not sure if I'd want to purchase it though when a similar product was recalled.)
I had one with my first and loved it so much I gave it away to a friend when she was pregnant. When I found out I was pregnant again, it was the one big purchase I insisted on.
This time I got the upgraded model that self-rocks, and it was so worth it. Plus he was so stinkin cute in it!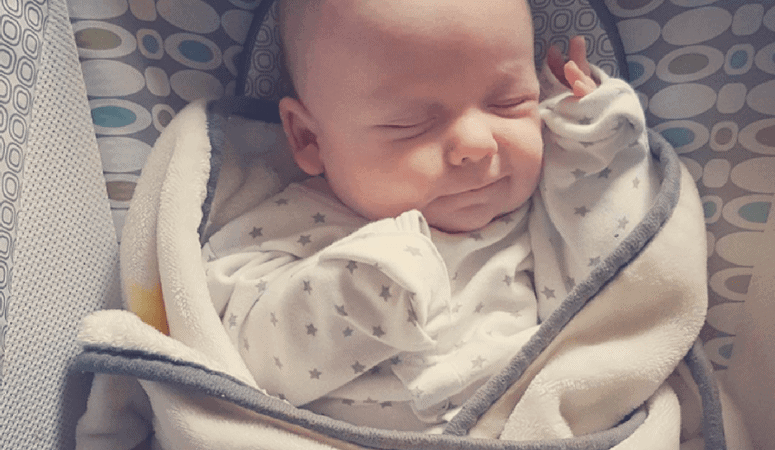 Or Get a multi-function Crib
If you know co-sleeping is just not for you (which, by the way, I have stated that my kids would never sleep in my bed, haha!) get a heavy hitter crib.
Make sure you get one that will convert to a toddler bed and a frame for a twin bed.
If you do this, make sure you find one that you don't need to spend a bunch of money on the converting parts!
I loved the crib we bought. It was beautiful, sturdy, awesome quality. However, I was so annoyed when I found out the toddler bed conversion kit was an extra $60.
I couldn't be too upset though, as it was the only well-rated crib on Amazon for that price ($109 at the time.)
And all the cribs in the baby stores where over $200 each. (Doesn't really matter, as well never use it anyway!)
As a side note, I do recommend an organic mattress if you get a crib, I know it is way more expensive, but SIDS is still not well understood.
Even when all baby safe sleep recommendations are followed, there are still infant deaths. One contributing factor could potentially be toxic mattresses.
Simply for safety reasons, this is THE one organic thing I strongly suggest.
They spend at least half the day sleeping, don't let it be on a mattress fuming with harmful chemicals.
Save money on Feeding Baby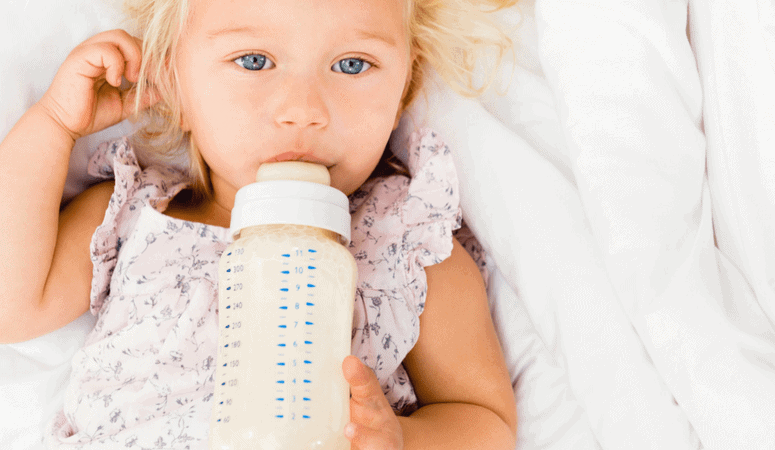 Breastfeeding
Breastfeeding can be really hard, but there are many reasons to breastfeed. (Not to mention TONS of health benefits.)
But I'll stick with just the financial aspect here.
Breastfeeding can save you tons of money! Do you know the yearly cost of formula feeding?
This source estimates that formula feeding costs on average $1,150 and this source estimates it can cost at lowest $815 for the cheapest formula, to upward of $3,000 for organic formula.
If you are considering breastfeeding, or breastfeeding and having some difficulty, I cannot recommend this class enough!
It's very affordable and loaded with great information to get yall off on the right foot!
This is the course I wish was around when I started my breastfeeding journey.
Use powdered Formula
If breastfeeding just isn't going to work for your family, or if you have physical difficulties, save money on formula by buying the powdered form.
It's much cheaper, even when it's organic. And if you can breastfeed even just a few feeds a day it could save you a few hundred dollars.
Not to mention the skin to skin action of it all helps boost baby's brain. Although you can totally do this without breastfeeding too!
Save on A Pump
If you plan on breastfeeding and working, you will need a pump and bottles.
Luckily most insurances now cover breast pumps.
Contact your insurance company and see which pumps you qualify for.
You'll need an order from your doctor or midwife, but that's pretty much it. I got a $200 dollar pump for free through them!
Don't buy tons of bottles yet
As far as bottles go, buy a few different types of bottles. I had bought a whole expensive set of Dr. Brown's bottles, which are the bottles most recommended due to their "gas reducing" little tube on the inside.
I'm sure they would work great, but my baby wouldn't take them. So I bought their glass ones thinking that would help (I don't know why I thought they would help, desperation?)
Then this really expensive Medela nipple for $11 bucks thinking that would help. Nope. You know what finally worked, the cheaper bottle sets.
Every baby is different. Grab a few different bottles with different nipple combos and see what works for your baby.
Don't buy a big case of "the best bottles", right off the bat.
Make sure your baby will actually take to them, and give your baby some time, sometimes they just need a chance to get used to whatever set up you have.
Save Money On Diapering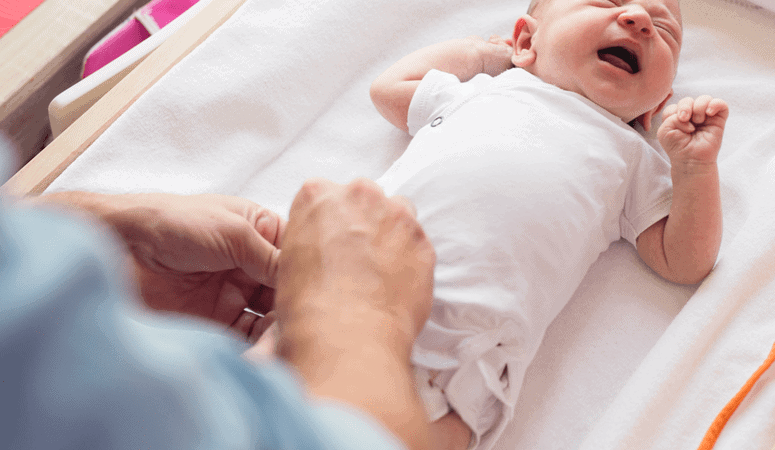 Cloth Diapering
You can also save money on a new baby by going the 'crunchy mama' route. I totally recommend cloth diapers.
They have many benefits. They are way cheaper, better for the environment and aren't as difficult or scary as they sound.
Plus some of them are cute as heck! I am by no means a cloth diapering expert, but I do use them. I bought 3 sets of these ones.
They were the cheapest, but still well-reviewed ones I could find and they were perfect for my needs.
I got 3 packs (18 diapers) so I only had to wash them every other day. So this was equivalent to 3 boxes of diapers, which is about 2 1/2 months worth in my house.
Pretty good in my opinion. Especially since they were around for baby number 2!
I had read so many recommendations, and a lot of people like the BumGenius. brand. I bought one, for $20 bucks, and hated it.
I only used it if I got desperate and was down to my last diaper. I don't know if it's my preference for inserts, or what.
But the cloth on the inside was so much stiffer and less absorbent. Plus the price difference is ridiculous.
My preferred brand is $6 bucks a diaper, and BumGenius is $20.
I wouldn't mind spending the $20 bucks, but you'll need 18-24 of them to make it 2 days without doing laundry every day. The price really starts to add up.
Read: 11 Tips to getting the cheapest diapers
Consider a Combo
As much as I love my cloth diapers, I will admit that I don't use them exclusively. Whenever we go out, my babies wear disposables.
I just don't want to deal with cloth diapers out of the house. I also put a disposable on as their night time diaper.
I could never figure out a way to keep them from leaking the whole night, and I'm certainly not willing to risk sleep.
Buy disposables and mixing them into my diapering routine still saves me money, but not make it so overwhelming.
Maybe you'll be better at it than me and figure out a way to use them exclusively.
Buy Cheaper Disposables
The absolute most I'll spend on a diaper is 19 cents. You shouldn't be spending much more than that.
If they are on sale, they'll be even cheaper! If you are spending more than that, you are paying too much.
To get diapers for cheaper, buy a bigger box too. When you buy those little packages, they cost a lot more per diaper.
Also, keep your eyes peeled for sales and coupons. (I'm, not a coupon person, but I do use grocery apps that have digital coupons.)
Kroger for example always has 2 dollar off coupons for diapers. Target often has sales that offer a $10 dollar gift card when you buy 2 boxes of diapers. It all adds up!
I often buy the target brand of diapers, they work well, and are quite a bit cheaper than the name brand. They are also a bit more eco-friendly than others.
To make it super easy you can try an Join Amazon Family 30-Day Free Trial
" target="_blank" rel="nofollow noopener">Amazon Family subscription. This is a bit pricey upfront, as you have to sign up for prime service.
But you get free shipping for a year. The benefit to this service is that you can subscribe to diaper (and baby food) delivery and get 20% off of diaper costs.
That's pretty good savings! Plus you never have to worry about running out of diapers or having to go out to buy more.
When your baby needs the next size up, you simply log in and change your preferences. It's very handy.
Save Money on Baby Furniture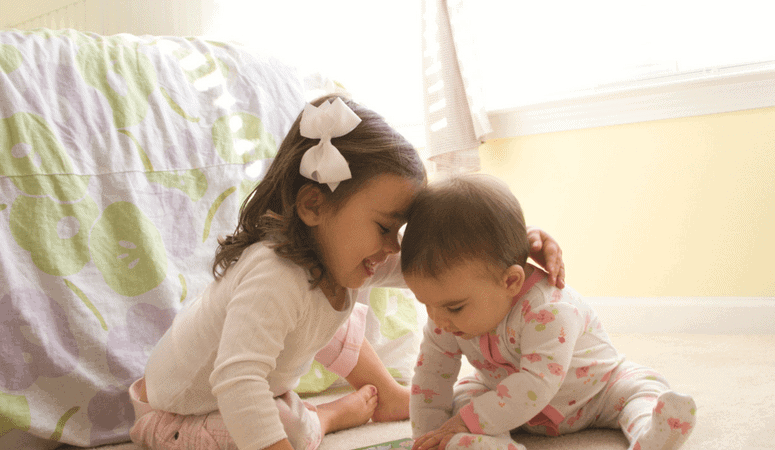 Get furniture that 'grows'
Another way to save money on baby stuff, choosing the right furniture!
When choosing furniture for your baby's room, only get pieces that will grow with your baby. I got this dresser for my baby, and it was perfect.
Don't buy this dresser on Amazon though. I got mine from Ikea and it was 1/2 the price.
This one is perfect because the small drawers are great for diapers, creams, bottle parts, ect.
Makes it so easy to stay organized. I put a changing pad on top of it and it doubles as my changing table.
Although, you don't even really need a changing table or pad. A bed or the floor works really well too.
The best part is that this dresser will be useful and stylish for several years.
Most 'baby' furniture is just very unnecessary. Buy regular furniture that they can use for years.
Buy Used
You can find great furniture, locally online. You can try craigslist, or apps like offer up.
My favorite source for used stuff is garage sale groups on Facebook. There is always someone selling furniture and baby stuff.
The prices are great and you can see the conversations about the item.
Get Creative
If you are really wanting certain items that would usually be expensive, find ways to do it yourself. You can get a baby gate for pretty cheap, however, maybe you want something more visually appealing.
This is the time to get creative or find a great tutorial like this DIY farmhouse style baby gate.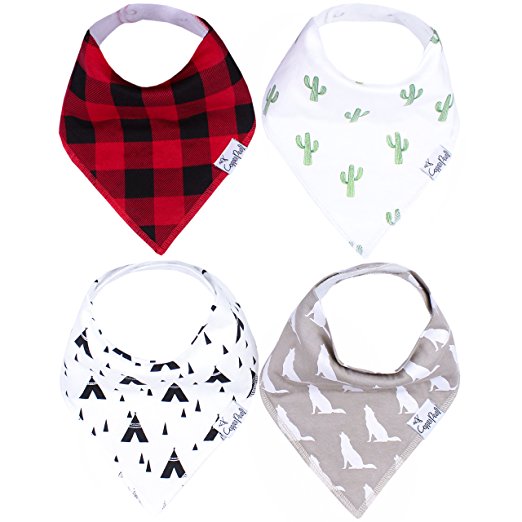 Resist the Adorable Trends
Does your baby really need those super cute bandana bibs? The ones that don't actually cover much of anything. Or those itsy bitsy baby moccasin-loafer hybrids, for a baby who isn't walking.
No. No you don't.
These super cute, super tempting things are made specifically to make your gushy mom heart want all the cutest things ever for your baby.
If you feel like you are really going to miss out on baby cuteness, allow your self one ridiculously cute (but probably useless) baby item, then be done, and vow, never again.
(OK, so I may have bought a super cute baby flannel shirt so he would look just like his daddy. Which was so stinking difficult to get on and even worse to get off! He wore it that one time.)
The best way to save money on a new baby
The best advice I can give, is that babies really, truly don't need much. Buying things will not make you a better parent.
It also won't make it easier. Babies only truly need a way to eat, a place to sleep, and lots of love and affection. (Oh, and diapers!)
The other stuff is just extra. Babies don't need much, we just over complicate it.
Keep these tips in mind and you'll save money on a new baby.
If you want a list of things I did find really useful check out this post.
These are the things I actually used on a regular basis!