The Best Postpartum Girdles: Guide for 2020
Are you thinking about whether you need a postpartum girdle after delivery?
Pregnancy can take quite a toll on your stomach muscles. As your baby grows your belly expands and stretches to accommodate space for your little one.
Then the sudden vacancy after birth can create some discomforts and even change the structure of our body.
This is often why many women choose to wear a girdle after birth.
Before deciding if (and which) girdle, also known as an abdominal binder, would be right for you, let's take a quick look at the reasons why some women choose to wear a girdle at all. Then we'll get to our best postpartum girdle reviews!
This post may contain affiliate links. This means that if you click on a link and make a purchase, i may earn a commission at no cost to you. You can view our full disclosure here. 
Reasons to Wear a Postpartum Girdle
Sometimes your muscles can stretch apart a little too far and create what's called a diastasis recti.
This is when your abdominal muscles stretch so much that they are pulled apart and don't return to their normal position.
This can cause some issues after pregnancy including back pain, problems holding your urine and the dreaded "mommy pouch."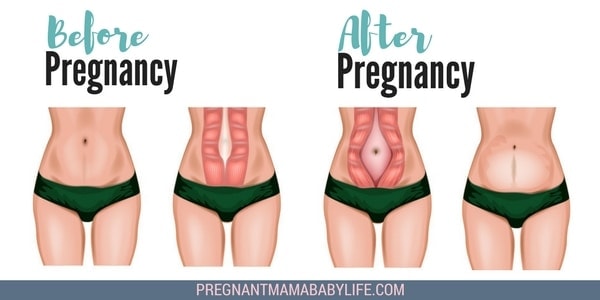 Wearing a girdle postpartum can help support your "gapped" muscles and relieve some of the discomforts that come with them.
The most common reasons for wearing an abdominal binder after birth include:
For comfort and support
To sit up more comfortably after birth
Ease lower back pain
Prevent worsening diastasis recti
Helps shrink your uterus
Can reduce swelling
Reasons NOT to Wear a Postpartum Girdle
A common misconception about wearing a girdle postpartum is that it can help you lose the baby weight quicker.
However, a girdle alone won't do this.
It can help you feel better temporarily about your post-baby body while your abdominal swelling goes down after birth.
It will not help train your waist to become "skinnier" nor do you want it to do such, as this would put unwanted pressure on internal organs and could cause permanent damage. (Umm, no thanks!)
Benefits of Wearing a Girdle After Birth
If you're still not sure if wearing a girdle is right for you, let's take a bit deeper look into the benefits of wearing one.
Comfort and Support: Your stretched out abdominal muscles will be tired and not working well right after birth.
After all, they have been through a lot. Wearing a girdle will support these muscles and make everyday tasks much easier.
From my own personal experience, sitting up after birth was not only difficult, it was downright impossible for me to do without help from my husband. (That got old quickly.)
When I finally slapped on my support girdle, I felt like a new woman. There was no stopping me and I needed help from no one! (At least not to sit up, ha!)
Ease lower back pain: The weekend abdominal muscles will mean that your body has to compensate elsewhere.
Your back will end up taking over what your core used to do. This means a strained, sore back.
Wearing a girdle will help relieve this pain, leaving you much more comfortable.
Prevent worsening diastasis recti: This is something I knew nothing about prior to dealing with it postpartum.
That gap that naturally happens during pregnancy can stick around longer in some woman.
Simple, normal movements can make the gap worse. Things like sitting up and any other motions that create more pressure inside your abdominal cavity.
Wearing your girdle can keep the muscles together and prevent the gap from worsening until you come up with a game plan to fix your diastasis recti.
Helps Shrink your uterus: After birth, your uterus will naturally start to shrink.
It can take up to a month to fully return to its pre-pregnancy size. But those first few days are when the most significant shrinkage happens.
You want your uterus to shrink after birth to reduce postpartum complications, like too much bleeding.
Things, like drinking red raspberry leaf tea and wearing a girdle postpartum, can help it happen quicker.
Help reduce swelling: Another normal postpartum annoyance, lots of swelling. Usually in the legs, but can happen in the abdomen too.
A girdle you put pressure on your abdominal tissue, preventing a lot of that pesky swelling.
Which Postpartum Girdle Should You Get?
It mostly boils down to personal preference.
However, we have done extensive research and combed through the best reviews from real postpartum mothers to help you figure out which girdle is the best for you.
Things to keep in mind when searching for the girdle for you:
Is it a reasonable price?
Is it durable?
Is it washable?
Is it easy to use?
Is it comfortable?
Will it fit?
And most importantly, can you pee in it. (Because you'll be peeing A LOT!)
So let's take a look at the goods!
I'll start with the 3 in 1 Postnatal Shaper by Chongerfei, since it's the first one I personally used.
It's a 3 piece set, that includes and abdominal binder, and upper "belly belt" and a hip belt.
It's a little complicated to put on at first, but then it's easy to get the hang of.
After birth my body felt so weak, it was difficult to even stand up on my own.
After wearing this little baby, I felt amazing.
No more lower back pain, my abdomen felt tucked, tight and secure and no more "wobbly guts" feeling.
I loved it and wore it day and night for about 2 months. It made it easier to nurse and carry my baby as well.

The three belts use velcro, so after a while, the material became "fuzzy" from the constant strapping and unstrapping of the velcro, and after the two months, it was looking a little ragged.
The adjustability meant I could tighten it and loosen it easily though depending on what I was doing, and each individual area could be tightened and loosened as needed.
The fuzziness obviously wasn't cute, but I really wasn't showing off my post pregnancy girdle to anyone anyway. And it still functioned really well!
Some notes to consider with this particular binder:
It comes in 2 sizes, a "one size" and a "plus size." The one size is for women who are at 190lbs at time of birth and the plus size is designed for those who are over 190 at time of birth.
This binder is recommended to start right away for vaginal births (days 1-7) and one week postpartum for c-section births (week 1-6.) The hip belt (or pelvis belt) is recommended for use after 6 weeks postpartum and your bleeding has stopped.
Some women also felt that when they wore this they became too sweaty. I found that wearing a thin comfortable tank top underneath totally eliminated this issue.
Also, this is a bulkier girdle, and therefore can be seen under tighter fitting clothes. Under loose t-shirts, it's less noticeable.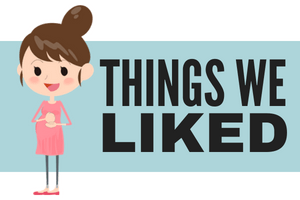 Very adjustable
Comes in 2 sizes
Great support
Comfortable
Very easy to go to the bathroom in

The velcro damages the cloth after a few months of use
Can feel too complicated for some women
Some shorter moms found the belt uncomfortable (Those 5 feet and under)
Washing instructions are not clear, I hand washed mine
Very obvious when worn under tighter fitting clothes[/one_half_last]
Check out the reviews on Amazon
This is the second abdominal binder I used after my second birth.
It was ok, but I did not like it as much as the 3 in 1 shaper above.
It was less complicated to put on and much more straightforward, but it didn't support my post-baby belly as well.
It definitely was better than not wearing one, but I still had some lower back pain and didn't feel as secure as I had with my first one.
I did notice there was less sweating with this one though, and it took half the time to put on and take off.
Some notes about this abdominal binder:
It comes in 4 sizes. Per the distributor, the small size is not made for postpartum women.
Instead, one of the larger sizes is recommended. I personally bought a large and it was fine, i normally wear a medium in clothes.
Many women found this to be more comfortable than other girdles. I can see where they are coming from with this.
There is no boning in this one, and the fabric is softer. So in that sense, it is more comfortable, but I still don't think this was as "supportive" rendering it less comfortable for me.
This would be a great option for those looking for something softer to sleep in.
It's also not as adjustable and depending on your natural figure, you may have a hard time getting it tight enough in some areas, and loose enough in others.
It's also bulky and visible under tighter clothing, but much less expensive than the one mentioned above.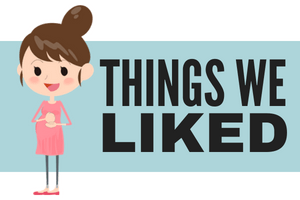 In expensive
Comes in 4 sizes
Easy to use
Much softer than other girdles

Not as adjustable as other girdles
Bulky under tighter clothes
Washing instructions are not clear
Not as supportive as others
The bellefit postpartum girdle is a prime postpartum girdle. You may have even heard about it.
I personally haven't tried this one, but the mom's who have either love this or hate this.
It's an expensive purchase, so it makes sense that if you are willing to spend that much money on it, you want to be over the moon about it.
The bellefit is different than the girdles mentioned above because it is not adjustable. You purchase a size based on your pre-pregnancy size and kind of hope for the best.
Half of the moms who used the sizing guide, fit into there bellefit well. The other half had to get a much larger size.
A good thing about this abdominal girdle is that it's smooth and sleek, so it goes unnoticed under most clothing.
It's also difficult to go to the bathroom in. It hooks at the crotch to let you go to the bathroom, but I can't imagine how hard it would be to rehook with swollen underbits (I had stitches) or messing with those same hooks with a large c-section scar.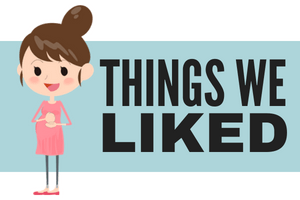 Invisible under clothes
Offers a good amount of support
Some moms swear this thing is amazing

Uncomfortable in the crotch area
Hooks can be difficult to fasten
Expensive
Finding the right size can be difficult
Most sellers do not offer returns after opened
The Picotee Postpartum Support Band is sort of a hybrid of the adjustable abdominal binders and the bellefit girdle.
This after pregnancy belly band is lightweight and has a low profile, making it great for those on the go quickly after birth.
This one is less supportive than some of the others on the list, but many women find it more comfortable to wear on a daily basis.
The biggest draw to this girdle is the material it's made of. The thin fabric is soft and breathable.
So less sweating and less itching for some.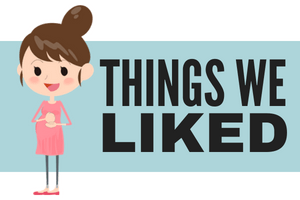 Nearly invisible under clothes
light weight
Breathable
Adjustable
Less expensive

Not as supportive as others
Sizing is off, most recommend ordering a size or two larger than you normally would
I hope these reviews help you find the perfect post pregnancy girdle for you!
And remember to give your new body time mama! These girdles are meant to help you feel better physically, but not to fret over your post baby changes.