Megafood Baby and Me Review: Are They Really that Great?
One of the very first things nearly every newly pregnant mom is told, is to take a prenatal vitamin. But which one is safe? Which one is the best? And is it really worth spending that kind of money on a vitamin!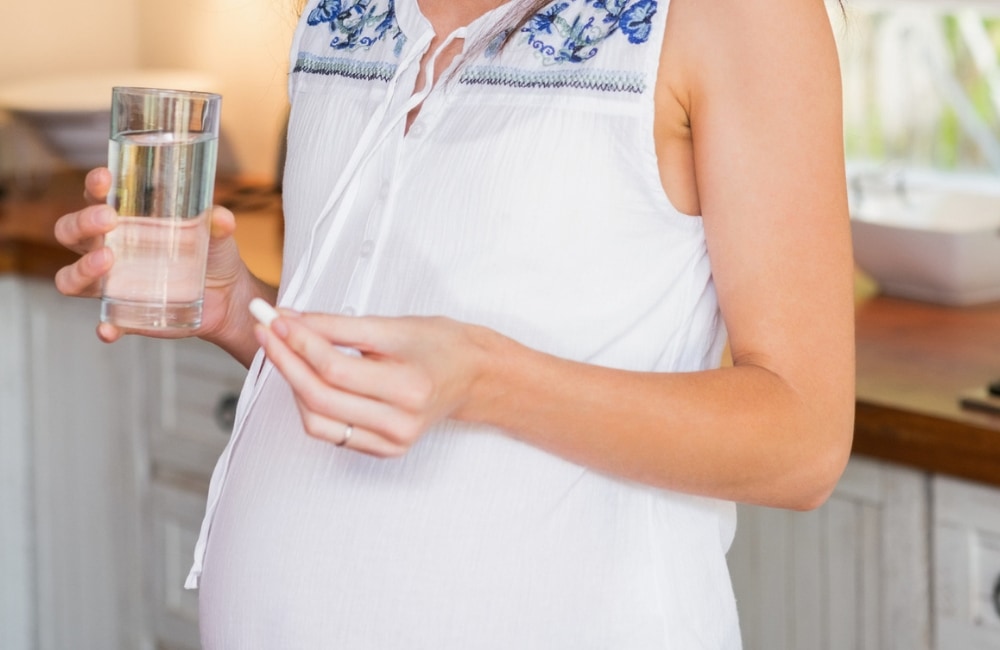 Here is my personal, Megafood Baby and Me Review.
These are the natural prenatal vitamins I took during pregnancy after much extensive research. I believe they are one of the best vitamins for pregnant women you can find, and I think you should too! Here's why.
This post may contain affiliate links. You can read our full disclosure here.
Why You Need a Great Prenatal Vitamin
Growing a human from scratch is no easy task. Your body requires various nutrients to shape and transform your babies cells into working, functioning body parts. (Like organs and muscles!)
Unfortunately, even a diet high in fruits and vegetables may still be lacking a few essential nutrients. (Due to current farming practices, most produce doesn't pack the nutrient punch it used to.)
That's where a good prenatal vitamin comes in.
Synthetic vs. Whole food vitamins
Many prenatal vitamins on the market today are created in a lab synthetically. At the chemical level, the nutrients look the same.
However, the process in creating them are totally different.
Again, the synthetic vitamins are created in a lab with various other chemicals rather than growing the way they are found in nature through plants using photosynthesis and other natural processes.
This makes some question whether or not the human body can absorb and use the synthetic vitamins in the same way it does from food.
This study suggests that there are other parts of the plant that work in unison with the nutrient so that the body can absorb it and utilize it.
That's where MegaFood vitamins come in. They are natural prenatal vitamins.
MegaFood Baby and Me Review
Megafood vitamins use real food in their supplements.
So instead of synthetic chemicals, you are getting actual food that has been dehydrated and compacted into a convenient pill form.
Essentially, you (and your baby) are getting your nutrients closer to the way nature intended.
Their prenatal line is the Baby and Me Prenatal Vitamins.
Why I Choose These Prenatal Vitamins
These vitamins are:
Non-GMO
Vegan
Gluten Free
Kosher
Dairy Free
Soy Free
They also test for over 125 pesticides to make sure no harmful chemicals make their way into your body or your babies.
They are also the first and only (so far) supplement brand to be certified Glyphosate Residue Free by The Detox Project.
Why is this little tidbit important? (and it is!)
Well, Glyphosate is also known as Roundup. And is sprayed on most non-organic produce. And according to Scientific American
"Used in yards, farms and parks throughout the world, Roundup has long been a top-selling weed killer. But now researchers have found that one of Roundup's inert ingredients can kill human cells, particularly embryonic, placental and umbilical cord cells."
Not really what I want in my prenatal vitamin.
It's also made with the active form of B6 and methylated forms of folate and B12, which means it's ok for moms with the MTHFR gene mutation to take!
They Don't Cause Nausea
A big factor for me. My morning sickness was terrible! Most vitamins make me nauseated.
Luckily these vitamins did not! In fact, I took the ones with the additional herbal blend and I believe the ginger in them helped ease the nausea.
The Downsides about the Megafood Prenatal Vitamins
One of the annoying things about these vitamins. You have to take 4 a day.
It's not so much the inconvenience of taking the vitamin multiple times a day, but it's more about remembering to take it, 4 times a day.
The reason you have to take so many pills is because it is a whole food vitamin.
The produce used to make these vitamins just simply cannot be reduced much further without sacrificing the nutrition.
Another annoying factor, is the size and smell. These 2 things never bothered me, even on my worst morning sickness days, but I can see how some women could have a hard time with this.
The smell is nothing special, but definitely more fragrant than a typical synthetic vitamin. Also, it's a very large horse pill, that you have to swallow 4x per day.
Also, the price. They are twice as expensive as your run of the mill prenatal vitamin.
Despite these factors, I still think they are completely worth it, and beat out the vitamin competition by a mile.
Megafood Baby and Me 2
I took the original Megafood Baby and Me vitamins. Since then they have come out with version 2.0!
They must have heard the complaints about taking 4 pills a day!
The Baby and Me 2 prenatals only require 2 pills per day to be taken! Which is a lot more doable for most women.
Don't let the price jump fool you either.
The price per bottle is much higher than the price per bottle of the original baby and me vitamins.
But that's because twice as many doses fit in the same size bottle.
It's actually much more cost effective to buy the Baby and Me 2 version.
Also, the calcium was removed from this version, as it blocks the absorption of iorn. Which many moms end up being low in during pregnancy.
Megafood Baby and Me vs. Herb Free
Both the original and 2.0 version of the baby have had versions of the herb and herb free variety.
Although both are not always available.
This Baby and Me with Herb blend contains red raspberry leaf, ginger, dandelion leaf and root and chamomile.
Red raspberry leaf is great for uterine healthy and many women swear that it helps you have a faster labor
Ginger is supposed to with morning sickness
Dandelion is historically used for liver health and cleaning the body
And chamomile is a nervine, meaning that it can help calm the nerves (which nearly everyone can use more of, right?)
You can click on the picture above to see the entire ingredient list.
The Baby and Me 2 that are available are the herb-free version.
This is good for the mom's who are not wanting the extra herbs. Honestly, It's not necessary for these herbs in the prenatal, and I prefer drinking herbal tea any way during pregnancy.
It's a great nourishing and calming practice while pregnant!
You can read more baby and me reviews here or baby and me 2 Reviews.
Other Prenatal Recommendations
Although these prenatal vitamins are great, there are a few others I suggest in addition to these. Mostly, DHA and a Vitamin C. Iron is also suggested, however, I aire on the side of caution with iron. I personally would only take it if suggested by my provider after lab tests.
Also, as mentioned before, the baby and me 2 has iron in it, without the calcium to ensure absorption.
DHA
My DHA of choice is this brand. It is specially formulated using smaller fish to reduce the mercury levels. DHA is essential for babies brain health and development, along with good eyesight.
It's also beneficial for postpartum mothers, as DHA has been linked to preventing postpartum depression.
Vitamin C
I also made sure to get plenty of vitamin C during pregnancy. Of course, I like the Megafood brand.
Or you can drink a daily cup of rosehip and hibiscus tea. It's delicious, and a natural source of vitamin C.
Check out Our Pregnancy Planner & Other Printables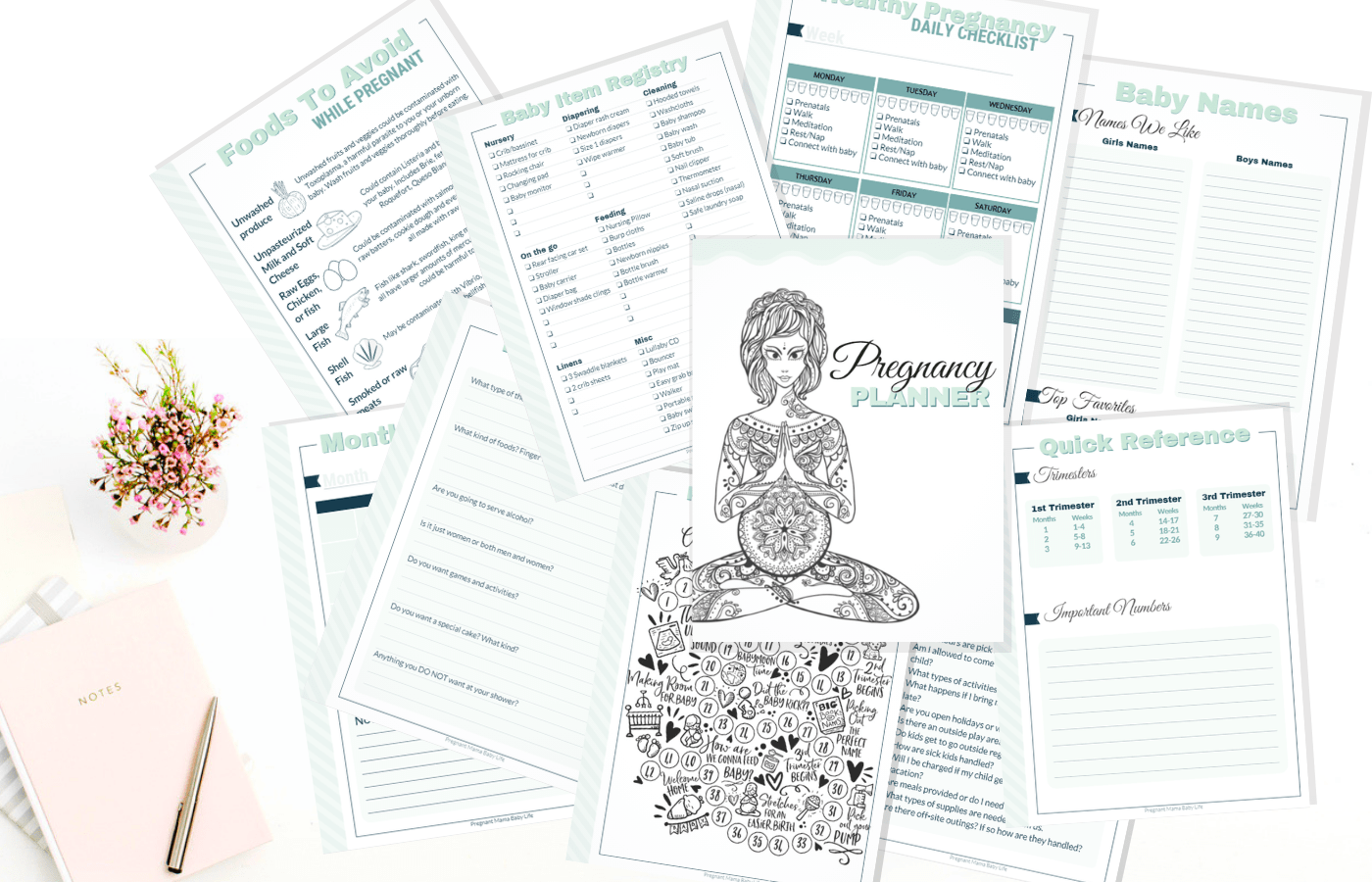 If your looking for a great pregnancy printable, check out our big pregnancy planner (80+ printable pages) in the Pregnant Mama Shop! We've got lots of fun things in there you'll love!
[convertkit form=772034]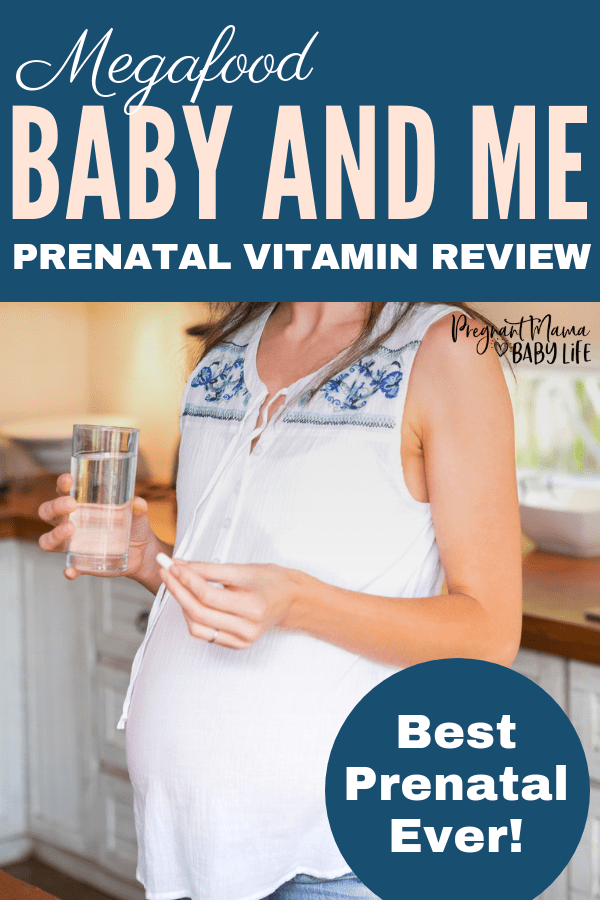 references:
https://www.healthline.com/nutrition/synthetic-vs-natural-nutrients
https://www.scientificamerican.com/article/weed-whacking-herbicide-p
https://detoxproject.org/megafood-seeks-ban-on-use-of-glyphosate-as-a-desiccant-through-epa-petition