The Best Pregnancy Books for Dads That Aren't a Bore!
Today we are listing out the best pregnancy books for dads! These are our favorites and best books that your other half with actually want to read.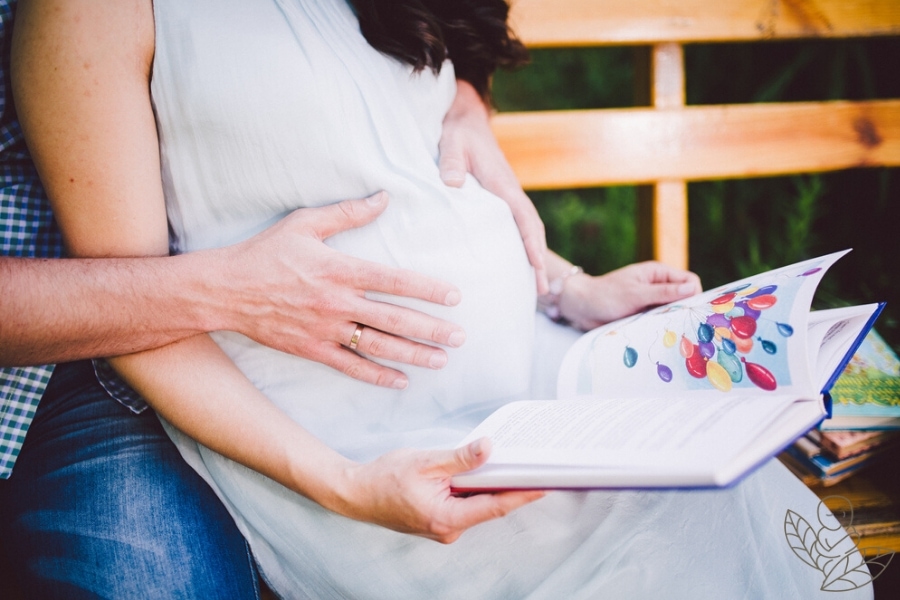 Becoming a dad for the first time (or even second or third) is such a wonderful feeling and emotion.
But what happens when those emotions start to provide a bit of question and panic. (It happens to the best of us.)
When it does happen, it's time to do the research and be prepared by scooping up some of these best pregnancy books for dads.
Have a "soon to be" dad or maybe just one that needs a little bit of refresher.
No worries, there's always some great reading material that can help with that!
When it comes time to educate about the upcoming bundle of joy, there's always some amazing pregnancy books for dads to find.
Luckily, we've done all the digging for you and are super excited to share with you these great options.
And honestly, when it comes to prepping and preparing for a baby can dads (or moms) really read too much?
Best Pregnancy Books for Dads That They Will Actually Like
These are just a few of the awesome pregnancy books for dads that are an awesome resource to reference and keep on the bookshelf!
Being a first-time dad is awesome. And sometimes scary and overwhelming as well. But this handbook?
It was made to help ease the woes.
Don't think of it like "hand-holding" per se but more of an awesome resource to give dad the tools to put his excitement and nervousness to good use.
After all, in just a few short months, your family is growing by another 10 fingers and 10 toes (the cutest toes, ever!) and life is about to become very different, but in a wonderful way.

Listen mamas, being pregnant isn't always easy.
BUT we all know that it's entirely worth it in the end.
And sometimes, during that journey and 9 months, you might wish a few times that your husband knew what you were going through and feeling.
And while it's not entirely possible for him to "feel" what you're feeling, this book is a way that he can help relate to your thoughts and emotions.
If he's always wanted to get inside your "head", this book is a surefire way for it to happen!
And pregnant moms are raving about the book.
You can see their reviews here.
Wahoo! Best 6 words ever, right?
But the really cool part about this book is that it showcases how the dad-to-be and the mom carrying and growing that beautiful bundle of joy can work together to understand how the next 9 months can be a great way to grow even closer together.
Sometimes, when men find out that they're going to be dads, they don't always see the big picture of everything that goes into the process.
In their minds, they see the future and the next 18 years quickly flash before their eyes but they tend to overlook the current reality of the next 9 months.
This book slows down the pace and bit and brings everyone back to the amazing reality.
Fair warning though, this book has a lot of "dude" humor.
This pregnancy book is great for Dads who like silly frat-style jokes and lots of sports references.
So if that doesn't sound like him, I wouldn't choose this one.
Think of this guide as childbirth 101 or parenting hacks for dads.
It's a page by page guide of literally all sorts of information and varying scenarios.
And it's actually pretty awesome.
When dads find out that their family is about to grow, panic mode can easily set it.
Who's going to set up the crib?
How in the world does one change a diaper?
Why do babies seem to throw up all the time???
Totally valid questions that will be answered in this guide.
And while the title is funny and silly, the information in this book is actually really helpful for dads. (moms, you might even have fun reading it as well!)

I don't know why, but there are just differences between moms and dads when it comes to parenting and how things are viewed.
This book was made for those differences.
Not only will dads learn how to change diapers easily in sports packed arenas (it's true – changing tables aren't really a thing in men's bathrooms) but that's just one of the gems that this book will go over.
It's written in a way that will keep dads attention while also teaching him some really cool hacks and tricks.
You'll be impressed with his MacGyver dad skills that he learns and shows off!
These are just a few of the best pregnancy books for dads to read and enjoy.
And I can promise you that some of them are real page-turners!
Ordering a couple and having them strategically placed around the house to pick up and read is always a great idea.
That way, when your beautiful bundle of joy arrives, everyone's brains are full of knowledge and confidence is good to go!
Do you have any other recommendations for the best books about pregnancy for dads?