Are you expecting a brand new baby?
Congrats! This time is super exciting, and of course, you are going to want to remember it all! That's why keeping a pregnancy journal is such a great idea.
We want to help you celebrate by giving you a free pregnancy journal that you can print out right now and get started on the memory making!
Free Pregnancy Journal
This journal has each week individually marked out. It shows you which week you are, how big your little one is and leaves room for you to write details about that week.
It also has a weekly to do section and a place for you to write a special message just for your baby.
I love this part, because it'll make a sentimental keepsake for you to give to your baby when they're older. They can read about each week and how much you loved the from before they were even born!
Plus all you do is download the free printable pregnancy journal, print and get to writing!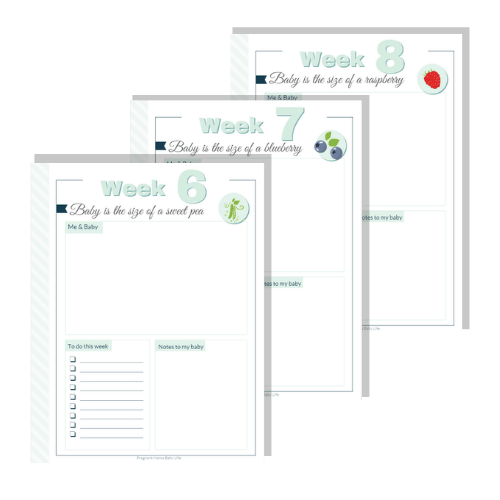 To grab your free pregnancy journal, simply sign up below and it'll go straight to your inbox!!
[convertkit form=806372]
Get The Entire Big Pregnancy Journal & Planner
The above section your getting for free, is part of our big pregnancy planner. It contains a ton of printables and lists to help keep your pregnancy simpler, easier and organized.
Plus, printables like these are just plain fun!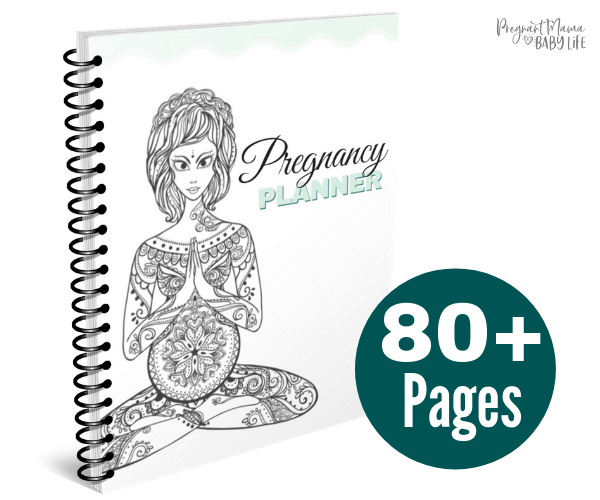 The pregnancy planner includes:
Blank baby names list
Pregnancy weight tracker
Baby registry list
Foods to avoid while pregnant printable
Healthy pregnancy weekly checklist
Baby shower planning lists
Monthly and weekly calendar
Weekly Journal pages
Plus a bunch more
You can check out more about it on the pregnancy planner page!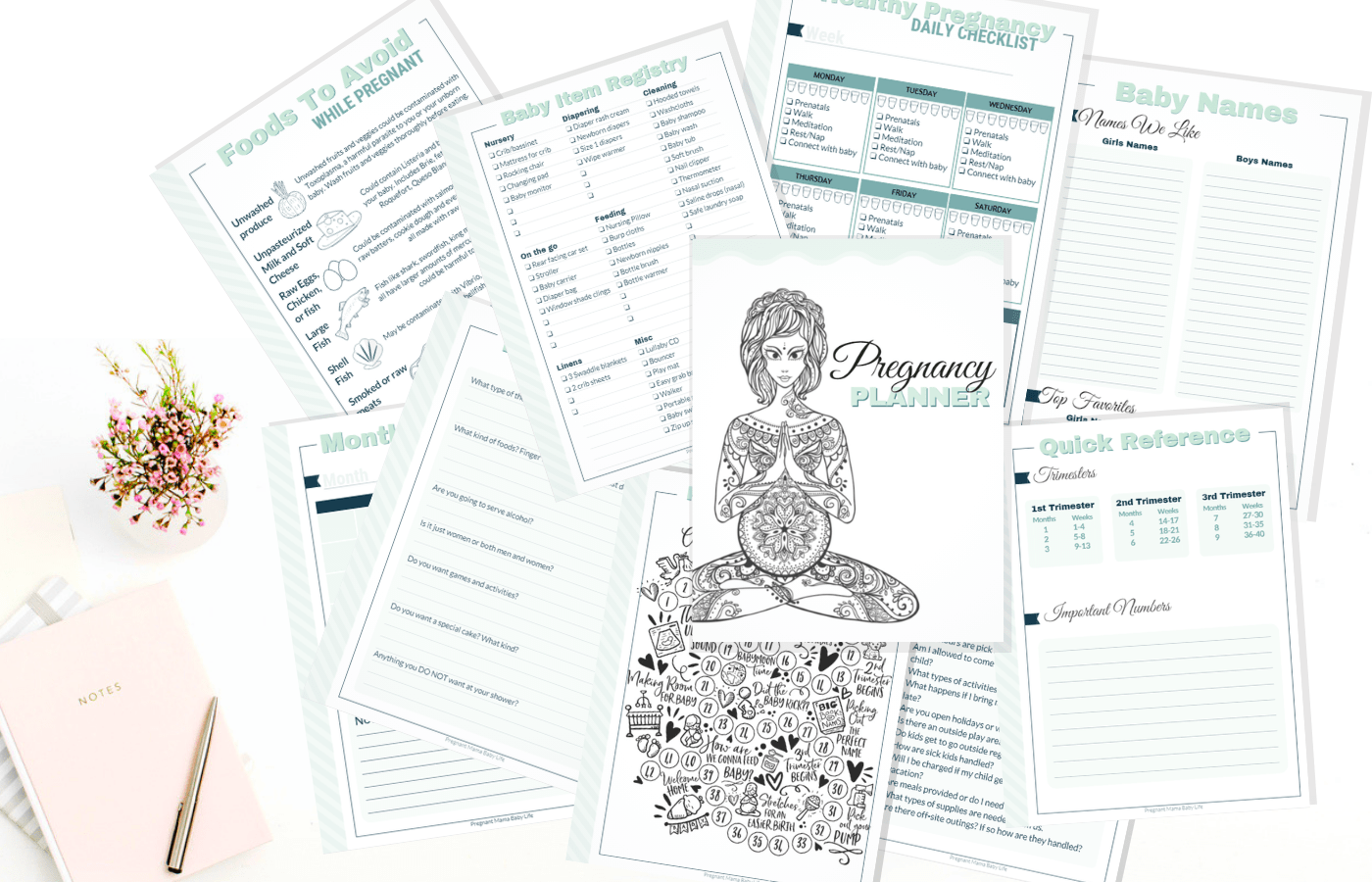 [convertkit form=806372]